Emergency Veterinarians in Towson, MD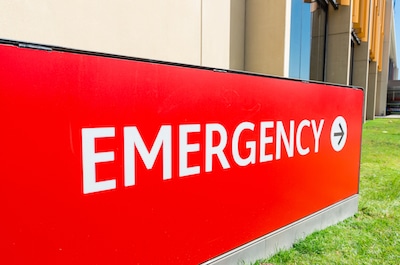 In some areas, pet owners can search among existing emergency vet clinics and select one that meets their requirements. Some of the clinics are open in the daytime and on weekends while some clinics are open 24-hours, which you can visit when your veterinarian's office is closed. Here are some of the essential tips you need to remember when you look for a clinic:
Consulting a veterinarian
Your local veterinarian may offer emergency care and if they do not they will have a referral for you. Give them a call and find out if they can help you. If you don't have time to call, then the second best option is to search online.
The Internet has made it easy to find areas of interest by simply searching. You can search for "emergency vets in Towson MD" and find a list of qualified veterinarians who may offer ER care. Be sure to ask them when you call because not all offer this type of service. You can also check out our list below for qualified animal hospitals along with their phone numbers and driving directions to help you get on your way faster.
Feel free to ask for your family or friends' recommendations
Its best to ask a trusted friend about a good emergency clinic they have used for their pets and is in their area. Ask for their advice and check the reviews of the clinic online. Try to have a list of three potential emergency clinics in your area. Inquire about their services, fees, and availability and determine if they are a good fit for your pets. Using the tips provided above, you can choose at least three potential clinics where you can bring your pet for an emergency or critical care service.
---
Pet+E.R. – Towson
Number: 410-252-8387
Address: 1209 Cromwell Bridge Rd, Towson, MD 21286
Website: pet-er.net
Description: Pet+E.R. offers two convenient locations along the Baltimore Washington corridor. Each hospital is home to state-of-the-art equipment and highly trained staff members to handle your pet's emergency at a moment's notice. Click to find directions and learn more about each hospital.
Hours of Operation:
Monday – Sunday: Open 24 Hours
---
Chesapeake Veterinary Surgical Specialists
Number: 410-828-0911
Address: 1209 Cromwell Bridge Rd, Towson, MD 21286
Website: cvssvets.com
Description: Chesapeake Veterinary Surgical Specialists is associated with emergency care facilities that have 24-hour doctor care in our ICU's at all three locations. All of our locations have doctors on premises 24 hours-a-day to ensure that all of our patients receive the highest quality care.
Hours of Operation:
Monday – Friday: 8:00 am – 6:00 pm
Saturday – Sunday: 8:00 am – 12:00 pm
---
Ruxton Animal Hospital
Number: 410-296-0890
Address: 8014 Bellona Ave, Towson, MD 21204
Website: ruxtonanimalhospital.com
Description: We are fully equipped to handle your pet's preventive care, diagnose & treat their ailments, and perform most elective dental & surgical procedures within our facility.
Hours of Operation:
Monday: 8:00 am – 6:00 pm
Tuesday: 8:00 am – 7:00 pm
Wednesday: 8:00 am – 8:00 pm
Thursday: 8:00 am – 6:00 pm
Friday: 8:00 am – 5:00 pm
Saturday: 9:00 am – 2:00 pm
Sunday: Closed
---
What is an Emergency Veterinarian?
Veterinarians study and train for eight years to ensure that they fully understand the anatomy and physiology of all kinds of animals. Usually, all veterinarians undergo extensive university training of 8 years with emergency care as part of it, after which the professionals pursue different career options and some of which are as follows:
These are the regular veterinarians trained in veterinary for four years and who provide routine pet care and also the treatment for a variety of minor diseases. They also assist in emergencies particularly during office hours in addition to offering advice when such incidences arise. These practitioners are also in contact with local emergency clinics, which provide 24-hour veterinary services to ensure pets get quick treatment and care in the event of an emergency. Also, general specialists address all emergencies and have an active after-hour telephone line for clients to call in case of an emergency. Consult with your veterinarian to get a professional recommendation in case of an emergency.
Animal ER veterinarians encounter a higher number of pet emergencies throughout their career and hence are efficiently able to handle emergencies on time. They might have access to more generalized equipment.
Specialists undergo additional college training where they focus in one field of veterinary medicine, a process that stretches the entire education period to 12 or more years. In the United States, specialist veterinarians are certified by the American College of Veterinary Emergency and Critical Care (ACVECC) to provide the highest quality pet care in case of medical crisis. Almost all major cities have a number of ACVECC-certified veterinarians available.
What to Expect at an Emergency Animal Hospital
At an emergency vet, your pet will receive a full physical checkup from a specialized practitioner. The thorough exam is done to evaluate and then identify any other possible serious complications and internal injuries even when the problem is evident like a broken leg due to a car accident. Additionally, the veterinarians will provide an evaluation of your pet's gum color, hydration, mental state, ability to walk, abdomen as well as a chest evaluation.
The physical exam findings may trigger further diagnostic tests like blood work, urine analysis, x-rays, ultrasound, infectious diseases, parasites, and others. This full evaluation is intended to prepare an appropriate treatment plan based on the pet's condition, and the plan may entail hospitalization, surgery or discharge to go home with medications.
Common Symptoms of Pet Emergencies
Below are some general symptoms you must check. If you observed these symptoms, drive to the nearest emergency care center for pets:
Breathing problems
Loss of consciousness or severe depression
Abrupt paralysis
Trauma or injuries, such as a broken bone or a dog bite
Inability to urinate
Bloated abdomens, especially if supplemented by depression
or restlessness or loss of appetite
Severe seizures
Severe or irrepressible vomiting
Unlike humans, pets are a lot better at hiding pain, which at times makes it hard to ascertain the full extent of disease or injury affecting them. Therefore whenever one suspects a deeper problem, it is essential to get help from your local veterinarian to help identify the extent of injury or sickness.
General Costs of an Emergency Vet Visit in Towson
Although information by one pet insurance provider indicated an average cost ranging from $800 to $1,500 per visit across the country, the general charges of an emergency exam with necessary treatments and medications are about $300. However, the cost of an emergency vet visit varies highly based on the nature of the pet's condition. For instance, a severe condition where a pet requires hospitalization or a major surgery will increase charges fast while intensive care services may cost $4,000 or more.
It is also important to prepare in advance for the payment which often is due during treatment as this eases the process and enables timely treatment and care for the pet. A variety of pet insurance plans are available in the market from which pet owners can choose the most appropriate.
Some pet insurance plans cover some or all costs, and others cover routine care. Further, many pet insurance policies include a condition for proper care of pets and vaccination. One popular insurance plan is Care Credit option, a credit line used frequently for peoples' medical or dental expenses but which also offers medical coverage for pets. Another form is the traditional technique of setting aside small amounts of money on a monthly basis for an emergency fund.