About Us
We are Emergency Vets USA and our top priority is to provide our readers with fast access to an emergency vet in their area. Many pet lovers will have a general veterinarian that they see for most basic pet care needs, but during an emergency your general vet may not be equipped to handle an emergency.
In fact many general vet practitioners focus on every day basic care. Those who spend additional time in school can be certified to take in emergency cases.
As a team, we understand that during an emergency, time is of the essence. You may have experienced an emergency with your pet in the past or know of someone who has. We have all seen dogs, cats and other pets fall sick or have been seriously injured.
In those times of need, an Emergency Vet will be your best option to save your furry friend's life. It is our personal goal to provide as much information to you, our reader so that you can make a fast decision on where to take your pet.
Each city location will have options of emergency vets you can call and get directions to their location for faster help.
You can find your state and city location here or nearest city to you to find a qualified ER Vet or Animal Hospital.
People are looking for answers to questions about the health of their pets. Everything from dog pregnancy, liver failure, parvovirus to when you should euthanize your pet.
About Amber LaRock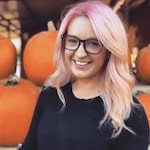 My name is Amber. I am a dedicated animal lover that turned my passion into my career. I am a Licensed Vet Tech with over 12 years of experience in veterinary medicine, but I recently took my career online to help spread accurate information on animal care. With how vast the online world is, I have a strong desire to ensure that the reader always walks away with helpful pet advice. With the experience I've gained from my time in this field, I have been able to travel the world, offering my services to as many animal rescues as I can find. If I am not at my laptop, or back home visiting family, you can find me somewhere in the world, cuddling every furry friend that I can find! My Website: Vet Tech & Travel
You can connect with me here: LinkedIn | Instagram | Spotify | TikTok
About Leslie Brooks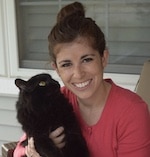 Leslie Brooks graduated from the University of Tennessee College of Veterinary Medicine in 2012. After graduation she moved to Indianapolis to do an intensive one-year internship at a specialty practice and then began working as a small animal general practitioner.
She ran her own house call practice for three years, visiting pets in people's homes.
Currently, she works part time in clinical practice and volunteering her free time to serve pets of the homeless.
Our Core Values
While our website is rapidly growing our focus will always be to educate the public around this topic. Having an injured or sick pet can be hard to handle, especially if it is your first time. Our pets become like family members and we want to make sure they are well cared for and do not suffer.
We will strive to provide our readers with the best quality content.
We will strive to educate our readers on different ways to pay for an emergency vet bill because everyone deserves to do whatever they can to save their pet's life and to keep them around for as long as they can live.
We will continue to grow this website, to add additional city locations and to find additional Emergency Veterinarians and Animal Hospitals who are highly rated by the public.
We believe that our readers are coming to us because they trust our knowledge and research. We will seek to make sure the information on our website is factually correct and if any mistakes are found we will update that information as quickly as possible.
EmergencyVetsUSA.com is for informational purposes only and should not be used for medical advice and should not replace your family veterinarian's advice. Additionally the information provided here is not a substitute for professional medical advice.
The authors, editors, producers or sponsors shall have no liability, obligation, or responsibility to any person or entity for any loss, damage or adverse consequences alleged to have happened directly or indirectly as a result of material on this site.
Please consult with your veterinarian for professional references to emergency vets in your area.
Since new Emergency Vet offices can open and or close, we will strive to make sure our database is up-to-date with recent and correct office locations, phone numbers and other contact information. If you find something that is not correct, please send us a message here.