Emergency Vets in Rockville, MD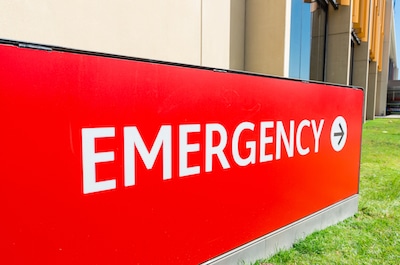 Your pets such as dogs, cats, and hamsters may need emergency care at some point. They might get injured or need help in delivering their young. Finding a good emergency medical clinic is your best option to ensure that your pet receives top-notch medical attention. There are many clinics available but choosing the most suitable could be a difficult task. Below are tips about how you can select the most suitable emergency clinic for your beloved pet.:
Consultation with a veterinarian
Pet owners can seek advice from a regular veterinarian on facilities who offer emergency care. In some cases, veterinarians provide the needed emergency services whereas others refer the client to a 24-hour emergency animal hospital they trust.
You will find hundreds of recommendations online but make sure not to get overwhelmed with the results. When you start your search, use keywords like "emergency animal hospital Rockville MD" or "ER vets near me" as these will help bring up the most relevant listings for your area. We have also put together a list of qualified providers below along with their phone number and driving directions to help you get on your way quickly.
Feel free to ask for your family or friends' recommendations
It is highly likely that your most trusted family members and friends can point you in the right direction. Online reviews or social media would be more helpful to those who are new to an area and might not know of a good veterinarian. Knowing a 24-hour animal clinic before the actual emergency prepares you for worst-case scenarios. Emergencies are unplanned incidents, and in case of one, you can save a lot of precious time since you already have an idea on the best and nearest clinics to take your pet.
---
BluePearl Pet Hospital
Number: 301-637-3228
Address: 1 Taft Ct, Rockville, MD 20850
Website: bluepearlvet.com
Description: BluePearl Veterinary Partners pet hospital in Rockville, formerly called Hope Advanced Veterinary Center, provides emergency care and a wide variety of specialty services to pets. We have board-certified veterinarians and trained technicians on staff 24/7 to provide customized treatments for pets under any circumstances.
Hours of Operation:
Monday – Sunday: Open 24 Hours
---
Metropolitan Animal Emergency and Specialty Center
Number: 301-770-5225
Address: 11503 Rockville Pike Suite A, Rockville, MD 20852
Website: metroeac.com
Description: Metropolitan Emergency Animal Clinic is Rockville's pet care answer 24 hours a day, 7 days a week, 365 days a year. We combine the passionate care you are accustomed to from your primary care veterinarian with the precision and effectiveness emergency veterinary care requires.
Hours of Operation:
Monday – Sunday: Open 24 Hours
---
VCA North Rockville Animal Hospital
Number: 301-340-9292
Address: 1390 E Gude Dr, Rockville, MD 20850
Website: vcahospitals.com
Description: The doctors and staff of VCA North Rockville Animal Hospital believe that providing top-quality medicine and fulfilling the client's expectations lead to the best possible care for the patient. VCA North Rockville serves the communities of Gaithersburg, Silver Spring, Bethesda, Potomac, and the surrounding areas. We treat each of our clients as family and their pets as our own.
Hours of Operation:
Monday: 7:30 am – 7:00 pm
Tuesday: 7:30 am – 7:00 pm
Wednesday: 7:30 am – 6:00 pm
Thursday: 7:30 am – 7:00 pm
Friday: 7:30 am – 7:00 pm
Saturday: 8:00 am – 2:00 pm
Sunday: Closed
---
What is an emergency veterinarian?
Veterinarians study and train for eight years to ensure that they fully understand the anatomy and physiology of all kinds of animals. After basic medical school, veterinarians have the option to follow different paths. Here are the common types of veterinarians you will find:
The general practitioners are the regular veterinarians who check on pets for routine care and minor illnesses. They also assist in emergencies particularly during office hours in addition to offering advice when such incidences arise. Your regular vet is the best person to seek help during an emergency, particularly during office hours. Also, general specialists address all emergencies and have an active after-hour telephone line for clients to call in case of an emergency. They also establish a working relationship with local emergency health centers, to provide 24-hour care for your pets.
The animal ER veterinarians are general practitioners and also specialists who opt to operate in emergency clinics. Equally, the animal ER veterinarians can use more specialized equipment and so become quite competent to handle emergencies very fast.
Since most emergency vet clinics have other veterinary specialists like surgeons, neurologists, and cardiologists, it is likely that in these clinics the pets would be attended to by professionals with emergency and critical care veterinarian skills. As we generally know, a good specialist should provide quality and intense care for your pet. In the United States, specialist veterinarians are certified by the American College of Veterinary Emergency and Critical Care (ACVECC) to provide the highest quality pet care in case of medical crisis. Almost all major cities have a number of ACVECC – certified veterinarians available.
What to Expect at an Emergency Animal Hospital
At an emergency vet, your pet will receive a full physical checkup from a specialized practitioner. The thorough exam is done to evaluate and then identify any other possible serious complications and internal injuries even when the problem is evident like a broken leg due to a car accident. Additionally, the veterinarians will provide an evaluation of your pet's gum color, hydration, mental state, ability to walk, abdomen as well as a chest evaluation.
Common Animal Emergencies
As much as possible, if you see any of the symptoms below, you must contact your pet's veterinarian right away:
Difficulty in breathing
Loss of consciousness
Severe injury
Limping or indication of pain, which could mean broken bones
Tenderness or localized change in color, which indicates
trauma
Inability to urinate
Abdominal abnormality such as bloating, loss of appetite or
restlessness
Severe seizures
Severe vomiting
Unlike humans, pets are a lot better at hiding pain, which at times makes it hard to ascertain the full extent of disease or injury affecting them. Therefore whenever one suspects a deeper problem, it is essential to get help from your local veterinarian to help identify the extent of injury or sickness.
General Costs of an Emergency Vet Visit in Rockville
Treatment of pests is generally perceived to be costly, with an average of $800 to $1,500 per visit. The cost also varies based on pet type and ailment condition. For instance, dogs are generally more expensive than cats, and an emergency exam with necessary treatments and medications will cost about $300 while severe conditions like intensive care cost about $4,000 and above.
It is also important to prepare in advance for the payment which often is due during treatment as this eases the process and enables timely treatment and care for the pet. A variety of pet insurance plans are available in the market from which pet owners can choose the most appropriate.
Some pet insurance plans cover some or all of the costs while others cover routine care, which is commendable. There is also the popular Care Credit option, a credit line often used for medical or dental expenses for humans and also covers medical care for pets. Then there is the traditional method where a person sets aside small amounts of money monthly for an emergency fund. When choosing an insurance plan, it is advisable for clients to consult a veterinarian to be guided on the best option to cover a pet.