Emergency Veterinarians in Gaithersburg, MD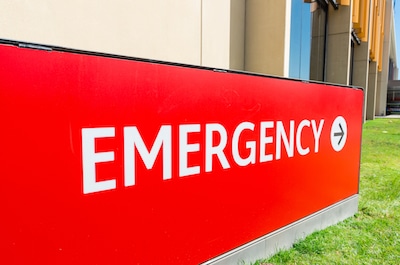 In case any issue arises, you can find a lot of emergency vet clinics in Gaithersburg Maryland. The only challenge is to find the best option for your beloved pet. There are key factors you need to consider. First is the availability of the animal clinic. Do they provide medical care services 24 hours or only during regular business hours? Emergencies are abrupt incidences and consequently cannot be planned. However, it is always best to conduct an advanced search when finding an emergency veterinarian for your pet to know the location of the animal hospital as this saves time in the event of an emergency. To find the right emergency veterinarian clinic, here are some of the few steps that you can start with:
Seek guidance from a seasoned veterinarian
Your regular veterinarian may offer emergency care and if they do not they will have a list of places you can take your pet. Most vets who do not take in emergency cases will refer you to a nearby animal hospital.
The Internet has made it easy to find areas of interest through sites such as Google. You can take your time and search for things like "emergency vets in Gaithersburg MD", which will give you a list of clinics who should offer emergency care, but not all of these places will be open 24-hours and not all will be well rated. Since most emergencies require fast action its best to find the one closest to you, who is open and willing to take you in. Look at our list below for qualified ER vets near you in Gaithersburg. We provide their phone number and driving directions for faster care.
Seek the advice of your trusted loved ones
Asking from trusted friends about a good emergency pet clinic would help. If immediate sources are not available, you can also check social media for online ratings or feedback from other pet owners. Try to have a list of three potential emergency clinics in your area. Inquire about their services, fees, and availability and determine if they are a good fit for your pets.
---
Veterinary Referral Associates
Number: 301-926-3300
Address: 500 Perry Pkwy, Gaithersburg, MD 20877
Website: vravet.com
Description: Veterinary Referral Associates is one of the oldest and best known specialty veterinary and 24 hour emergency animal hospitals in the country, serving the Greater D.C. metropolitan area including Potomac, Frederick, Germantown, Bethesda, Silver Spring and Rockville, Maryland pets. We work hard to deliver the best medical care for your pets, as well as the best experience for you, the pet owner.
Hours of Operation:
Monday – Sunday: Open 24 Hours
---
Fields Road Animal Hospital
Number: 301-216-0066
Address: 9401 Fields Rd, Gaithersburg, MD 20878
Website: fieldsroadanimalhospital.com
Description: Fields Road Animal Hospital (formerly Negola's Ark Veterinary Hospital) provides high-quality veterinary care for dogs, cats, exotics and pocket pets in Gaithersburg, Maryland and the surrounding communities. Our warm and inviting hospital boasts superb veterinarians and caring support staff that are dedicated to our patients, clients, and community.
Hours of Operation:
Monday – Friday: 7:00 am – 7:00 pm
Saturday: 8:00 am – 2:00 pm
Sunday: Closed
---
Lake Forest Animal Hospital
Number: 301-740-1083
Address: 18645 N Frederick Ave, Gaithersburg, MD 20879
Website: lakeforestanimalhospital.com
Description: Lake Forest Animal Hospital is a full service animal hospital and welcomes both emergency treatment cases as well as pet patients in need of routine medical, surgical, and dental care. Our doctors have years of experience treating serious conditions and offering regular pet wellness care.
Hours of Operation:
Monday – Thursday: 7:00 am – 8:00 pm
Friday: 7:00 am – 6:00 pm
Saturday: 7:00 am – 2:00 pm
Sunday: Closed
---
Defining an emergency veterinarian
Veterinarians study and train for eight years to ensure that they fully understand the anatomy and physiology of all kinds of animals. After vet school, the animal doctor has the option to extend his study and training further. Below are some of the types of animal doctors you can choose from:
The general practitioners are the regular veterinarians who check on pets for routine care and minor illnesses. They also assist in emergencies particularly during office hours in addition to offering advice when such incidences arise. Your regular vet is the best person to seek help during an emergency, particularly during office hours. General practitioners can also help with local emergencies or help get the pet to a 24-hour pet hospital. Consult with your veterinarian to get a professional recommendation in case of an emergency.
This category of veterinarians involves general practitioners who choose to work in emergency clinics and will handle thousands of pet emergencies in their career time. These veterinarians provide critical care, complete surgical, radiology, and reproductive services. Veterinarian Specialists Specialists are veterinarians who have experienced further training, with usually 8 or more years of university education. In Gaithersburg, there are some ACVECC-certified veterinarians.
What to Expect at an Emergency Animal Hospital
At an emergency vet, your pet will receive a full physical checkup from a specialized practitioner. Based on the findings other diagnostic tests and analysis covering urine, blood, infectious diseases, parasites, x-rays, and ultrasound may be conducted. Such intensive evaluation helps in preparing a treatment plan with components of hospitalization, surgery or discharge based on the pet's condition.
Common Symptoms of Pet Emergencies
Pets, just like humans, can experience a wide variety of emergencies and though there are many other indications the following are common symptoms of an emergency;
Loss of consciousness
Sudden body paralysis
Breathing problem
Loss of appetite
Excessive vomiting
Broken bone
Injuries or trauma
Difficulty in excreting wastes
Bloated belly
Uncontrolled seizures
The pets usually hide pain and in case of a problem, it is necessary to consult a veterinarian to assess the disease or injury severity to enable treatment in time.
General Costs of an Emergency Vet Clinic in Gaithersburg
Although information by one pet insurance provider indicated an average cost ranging from $800 to $1,500 per visit across the country, the general charges of an emergency exam with necessary treatments and medications are about $300. However, the cost of an emergency vet visit varies highly based on the nature of the pet's condition. For instance, a severe condition where a pet requires hospitalization or a major surgery will increase charges fast while intensive care services may cost $4,000 or more.
It is best to prepare in advance for the payment to enable fast treatment of your pet. The preparation involves choosing the most appropriate pet insurance plan. This should be done in consultation with veterinarians to advice on the best insurance policy for your pet.
Some pet insurance plans cover some or all of the costs while others cover routine care, which is commendable. There is also the popular Care Credit option, a credit line often used for medical or dental expenses for humans and also covers medical care for pets. Then there is the traditional method where a person sets aside small amounts of money monthly for an emergency fund. When choosing an insurance plan, it is advisable for clients to consult a veterinarian to be guided on the best option to cover a pet.