Emergency Veterinarians in Tigard, OR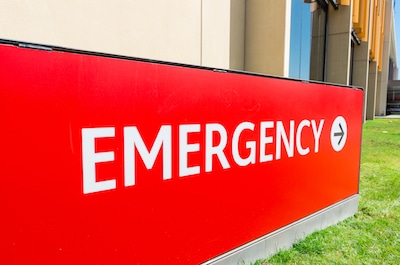 Nowadays, you can find numerous veterinary clinics in the city. An advanced search for an emergency veterinarian is recommended, so you know where they are located. Which emergency clinic is reliable for your pet? Here are a few ways to decide:
Find the clinics nearest you
Some regular vets offer emergency services themselves so it would not hurt to ask your veterinarian if they provide this service. If they do not provide emergency medical care, they will most likely recommend you to a 24-hour clinic or animal hospital that they trust.
Use the available online tools
You can search the Internet using the terms "emergency vets in Tigard OR" or "animal hospital near me" to find an animal care hospital during an emergency. You can also find qualified ER vets near you by looking at our list below.
Seek help from friends and family.
It is highly likely that your most trusted family members and friends can point you in the right direction. Ask for their advice and check the reviews of the clinic online.
---
Tigard Animal Hospital
Number: 503-684-3133
Address: 13599 SW Pacific Hwy Suite C Tigard, OR 97223
Website: tigardanimalhospital.com
Description: We have a veterinarian and personnel on duty 6 days a week who are trained and equipped to handle any urgent care your pet has. Usually an emergency team consists of at least one veterinarian and several technicians working together to save a pet's life. Emergencies can be things such a snail bait poisoning, hit by car, and chocolate ingestion. If you ever feel that your pet needs emergency treatment do not hesitate to call or come in immediately. If possible it is best to call before coming in so that a team member can advise you on your particular emergency.
Hours of Operation:
Monday – Friday: 7:30am – 6:00pm
Saturday: 7:30am – 2:00pm
Sunday: Closed
---
Community Pet Hospital
Number: 503-670-9707
Address: 13500 SW Pacific Hwy #54, Tigard, OR 97223
Website: communitypetclinic.net
Description: There's never a good time for an emergency, and we understand it can be frightening when you're facing an emergency with your pet. At Community Pet Hospital, the needs of your pet come first. Our state-of-the-art facility and skilled veterinary care offer great comfort to you as we are able to quickly and accurately diagnose and treat your pet's emergency.
Hours of Operation:
Monday – Satureday: 8:00am – 6:00pm
Sunday: Closed
---
Hannah the Pet Society
Number: 360-816-8000
Address: 10164 SW Washington Square Road, B3, Tigard, OR 97223
Website: hannahsociety.com
Description: Hannah's Total Lifetime Care™ includes emergency services 24 hours a day, 365 days a year. After hours, our trained medical team will assess and triage emergency cases to provide the best possible care, day or night.
Hours of Operation:
Monday – Satureday: 7:00am – 6:30pm
Sunday: Closed
---
What is an emergency veterinarian?
Veterinarians spend years to study anatomy, physiology, and pathology of animals. Like doctors for humans, they undergo a series of training to ensure that they are skilled enough to save animals.
There are different specializations that a veterinarian may choose to pursue. Below are common career paths:
They are the regular type of animal doctors who can examine and treat a broad range of major and minor diseases. Each veterinarian is certified to handle emergency care, and during regular office hours, your regular vet may also assist you during an emergency visit.
General practitioners are qualified to handle emergency cases, and it would be their preference if they are to provide a 24-hour hotline that clients can call anytime. To learn about your options, you can consult with your pet's veterinarian. It's highly likely that your pet's current emergency animal doctor is a general practitioner.
Some vets individually work at emergency clinics. They cater to numerous pet emergencies each day. Most likely, they have handled more than a thousand cases over the years. Also, they are equipped with specialized medical equipment for cases that require surgery, laboratory tests, and oxygen therapy.
In case your pet suffers any major health problems, an emergency veterinarian is your best option. They can immediately provide medical services once they have the results of the diagnostic tests.
In addition to 8 years of university education to become a veterinarian, specialists undergo 4 more years of specialized study and training on their chosen field of veterinary medicine.
The American College of Veterinary Emergency and Critical Care or ACVECC certifies qualified individuals as an emergency and critical care veterinarians so they can afterward provide the best possible care to your beloved pets. Animal surgeons are trained to perform various kinds of operation for all sorts of pets.
Some doctors specifically attend to small animals, reptiles, marine animals, exotic pets, birds, canines and felines. If you want to take your pet to a specific type of doctor, use the keywords plus your location when you look for a clinic via Google. These specialists will do everything needed, so your cat, dog, bird or another type of pet heal faster.
Currently, Tigard has many duly certified ACVECC veterinarians.
What to Expect at an Emergency Animal Hospital
Specialists in emergency vet clinics are trained and well-equipped to conduct a comprehensive valuation of your pet's current health status and provide the necessary treatment. The thorough exam is done to evaluate and then identify any other possible serious complications and internal injuries even when the problem is evident like a broken leg due to a car accident.
If the animal has a broken leg due to an accident, the doctor may also check for signs of internal injuries so that they can recommend the most appropriate medical procedure. Emergency clinics tend to be full of people waiting in line so don't panic. Noticeable swelling may mean trauma or fracture, but also internal bleeding.
Once the vet completes the initial physical diagnostic test, they might recommend further tests to cross-reference their initial findings and to avoid further complications. You may expect other procedures such as x-rays, ultrasound, urine or blood test, scans, etc.
Once the results are in, the doctor can prescribe the required medication or procedure. Rest assured that the doctor would provide the best possible medical recommendation.
Animals don't have the means to express pain or discomfort verbally. Since they can't explain how they feel, it is your responsibility to check possible signs and symptoms of a disease or disorder.
Below are some general symptoms you must check. If you observed these symptoms, drive to the nearest emergency care center for pets:
Severe seizures
Breathing difficulty
Loss of consciousness
Severe depression
Body paralysis
Animal bite or broken bone
Difficulty in urinating
Loss of appetite and bloated abdomens
Severe vomiting
The symptoms above are only general examples. To learn the other signs that you need to look out for, ask your pet's regular veterinarian.
Pay attention to any sudden changes in your pet's behavior because it might be a sign that they are suffering from a medical condition. If you are not sure about your pet's condition, always consult the vet. They can provide you with quick and effective solutions as soon as possible. Call and explain over the phone the situation so the doctor can determine if your pet needs emergency care.
How much does a Tigard veterinary clinic cost?
Going to an emergency vet clinic will cost you money. They will charge the fees on the same day they perform the required medical procedure. For example, if the case requires major surgery, you can expect to pay at least $4,000.
According to the latest statistics, pet owners usually pay around $800 to $1,500 every time they go to the vet clinic for emergency service. If your pet needs hospitalization because of a significant injury or a severe health condition, you can expect the medical bill to go as high as $4,000.
It is always best to be prepared for this type of expense. To save money and to prepare for future needs, you should consider investing money on comprehensive pet insurance.
Other pet owners choose to use Care Credit. You may also regularly save a certain amount of money reserved as an emergency fund for your pet.
Any method you select for preparing for an emergency beforehand will help you in making things much easier in case of an emergency and efficiently help your pet to receive the medical care they require. This way, you can be more prepared for anything that may happen in the future.