Emergency Vets in Hillsboro, OR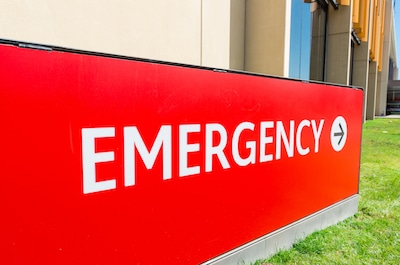 There are emergency vet clinics in most areas across the USA. Finding a good emergency medical clinic is your best option to ensure that your pet receives top-notch medical attention.
To find the right emergency veterinarian clinic, here are some of the few steps that you can start with:
Seek guidance from a seasoned veterinarian
Your regular veterinarian will probably have an excellent recommendation. Since they know what emergency clinics are around, they would be your best option for information.
Today, the best and fastest way to look for any type of business is by running a search query in Google. For example, you can run a search query in Google by typing "Emergency vets in Hillsboro OR".
Seek advice from your trusted loved ones
Its best to ask a trusted friend about a good emergency clinic they have used for their pets and is in their area. Online reviews or social media would be more helpful to those who are new to an area and might not know of a good veterinarian.
Try to have a list of three potential emergency clinics in your area. Inquire about their services, fees, and availability and determine if they are a good fit for your pets. It's better to plan because it can be quite stressful to deal with emergency medical situations.
---
Hillsboro Veterinary Clinic
Number: (503) 648-4117

Address: 142 S.W. Baseline St. Hillsboro, OR 97123
Website: hillsborovet.com/emergency
Description: Here at Hillsboro Veterinary Clinic, we believe our mission is to partner with you to help provide your family pet with the best possible medical care. Our compassionate and knowledgeable staff will join with your family to guide you through your pet's long and healthy life. *In the event of an after hours emergency, please call your nearest emergency clinic.
Hours of Operation:
Monday – Friday: 8am – 6pm
Saturday – Sunday: Closed
---
Frontier Veterinary Hospital
Number: 503-207-2744
Address: 4500 NE Cornell Road Hillsboro, OR, 97124
Website: frontiervet.com
Description: If you have an emergency during regular office hours, please come directly to the hospital. If possible, please call us at 503-207-2744 while en route so we can best prepare for your pet's emergency.
Hours of Operation:
Monday – Thursday: 7am – 9pm
Friday: 7am – 8pm
Saturday – Sunday: 8am – 5pm
---
What is an Emergency Veterinarian?
Veterinarians care for domesticated animals such as dogs, cats, and birds as well as other pets. The college training for veterinarians is extensive and consists of a four-year undergraduate degree and a four-year doctorate program. Veterinary specialization requires completion of 4 years of supervised residency for a trainee to acquire experience in a narrower field of practice. After that veterinarians choose from many career paths, which are open to them as listed below;
General vet practitioners
They are the regular veterinary doctors who provide general care and treat minor health conditions. They can provide emergency care most especially if the issue occurs during clinic hours.
They can also perform minor surgeries. In most cases, they partner with emergency vet clinics that cater to patients 24/7. Animal doctors who provide services 24/7 usually work in partnership with a local clinic. They might provide you with a referral. Your general practitioner can recommend an emergency clinic in case they are not available to provide the service you need.
Many veterinarians work at emergency clinics, so they get to work with various types of cases including broken legs, eye injury, bleeding and heat stress.
They work with a large number of patients each month, so they are adept in providing quick and effective medical services for emergencies. With their exposure to various cases and types of animals, emergency veterinarians can easily handle any type of situation.
ER veterinarians are also quite helpful because they have access to the latest medical equipment. They can provide maximum care for your beloved animal.
Many veterinarians invest time, money and resources to expand their knowledge and experience further. After a veterinarian finishes vet school, he/she has an option to continue their studies. Specialization courses take around four to five years to complete.
Some specialists only focus on cardiac health, while others specialize in performing surgeries. These veterinary specialists are certified so that they always provide top-notch services most especially in times of crisis.
In case you need help with your pet, call your chosen emergency clinic and check the availability of their specialists such as cardiologists and surgeons. These specialists will do everything needed, so your cat, dog, bird or another type of pet heal faster.
In Hillsboro, you can find a large number of ACVECC certified veterinarian specialists.
What you can expect from an emergency vet
For the doctors to determine the cause of your pet's health condition, they have to conduct a thorough examination. They will have to check the heart rate, the color of the gums, the overall condition of the skin, signs of stress, mobility and more.
Upon your arrival at the clinic, you will find fellow pet owners in the waiting area. You can expect the emergency veterinarians to explain the procedure every step of the way.
Once the doctors complete the initial assessment, they might require additional laboratory tests such as urine analysis, fecal analysis, and blood tests to ensure that they don't miss out on any possible threat. After the test results are analyzed, you will receive the complete treatment plan.
Once the medical staff returns with your pet, they will start discussing the treatment plan or options. Rest assured that the doctor would provide the best possible medical recommendation.
There are various medical cases that require the immediate attention of a professional animal doctor. These symptoms are telltale signs that you need to bring your pet to an emergency animal care center:
Loss of consciousness
Sudden body paralysis
Breathing problem
Loss of appetite
Excessive vomiting
Broken bone
Injuries or trauma
Difficulty in excreting wastes
Bloated belly
Uncontrolled seizures
The symptoms above are only general examples. These are just general examples. To know the other signs, try to contact your pet's physician. It's crucial for you to understand the body language and behavior of your pet because that's their only means of communicating with you. If you notice anything out of the ordinary, feel free to consult with a medical expert as soon as you can. Don't wait until the next morning before you contact a veterinarian.
General costs of an emergency vet clinic in Hillsboro
The monetary value of an emergency vet appointment in Hillsboro, Oregon is generally variable, based on the nature of your pet's condition.
According to the latest statistics, pet owners usually pay around $800 to $1,500 every time they go to the vet clinic for emergency service. However, a budget of at least $300 is enough to cater for a mere emergency exam, treatments, and medications. Animal emergencies can drain your savings, so it's best that you prepare for the worst-case scenario as early as possible.
Clinics tend to charge the fees on the same day of the scheduled treatment. As such, you need to have enough funds when the moment comes. Your first option is to invest in pet insurance that can cover your pet's medical expenses. Find out which policy works best for your case by doing a bit of research and asking recommendations from your trusted friends and family.
Alternatively, you may also use the Care Credit, a type of credit used for medical expenses that can be extended to cover emergency care for animals.
Any method you select for preparing for an emergency beforehand will help you in making things much easier in case of an emergency and efficiently help your pet to receive the medical care they require. Just be sure to prepare for the situation as soon as possible because dealing with your pet's health condition is hard enough.