Emergency Veterinarians in Beaverton, OR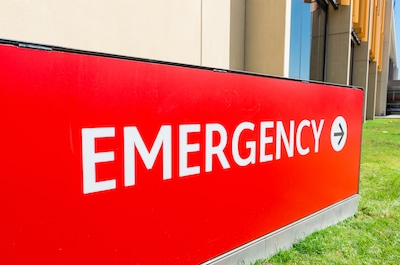 Nowadays, you can find numerous veterinary clinics in Beaverton Oregon. Finding a good emergency medical clinic is your best option to ensure that your pet receives top-notch medical attention.
Some tips would then assist in choosing the appropriate emergency clinic for a pet especially in the city and among these are:
Ask advice from your existing veterinarian
Your pet's existing doctor can connect you with an ER vet clinic. If you have an emergency doctor, they might have a partnership with a local 24/7 medical clinic. You can request for a clinic referral from your current animal doctor.
If you already have a vet for your beloved pet, you can contact them and ask if they provide emergency services. You have to search for terms such as "emergency vets in Beaverton OR" or "animal hospital near me" to find the nearest center to take your pet in case of an emergency. You may also use other platforms such as social media like Facebook and Instagram, but if its an emergency you might not get a response quickly enough.
Recommendations from friends
Asking from trusted friends about a good emergency pet clinic would help. However, after a move to a new town, it's advisable to try and seek advice from trusted friends or read reviews about local vet clinics. Ask for their recommendation and opinion on a particular animal clinic.
By following the steps above, you can create a list of potential animal clinics that you can contact in case your pet gets sick or injured. Make sure that you have their contact number, so you can readily call them when the need arises.
---
Tanasbourne Veterinary Emergency
Number: (503) 629-5800
Address: 2338 NW Amberbrook Drive, Beaverton, OR 97006
Website: tanasbourneveter.com
Description: Our goal is to be there to treat emergency issues as they arise during the hours when your family veterinarian is not available. We will work with your daytime vet to provide comprehensive around the clock care. We offer a complete in-house laboratory, as well as digital radiographs, endoscopy, and an ultrasound machine to help us determine the severity of emergent issues.
Hours of Operation:
---
Murrayhill Veterinary Hospital
Number: 503-579-3300
Address: 14831 SW Teal Blvd Beaverton, OR 97007
Website: murrayhillvethospital.com
Description: Quality pet care is about preserving the life, comfort, and happiness of the animals in our care. We do this through progressive, quality veterinary care with an emphasis on preventative health care and client education in an atmosphere that fosters compassion.
Hours of Operation:
Monday – Thursday: 7am – 7pm
Friday: 7am – 6pm
Saturday: 7:30am – 6pm
Sunday: Closed
---
Why should you hire an emergency animal doctor?
Veterinarians are professionals trained to provide medical care to animals. The college training for veterinarians is extensive and consists of a four-year undergraduate degree and a four-year doctorate program. Veterinary specialization requires completion of 4 years of supervised residency for a trainee to acquire experience in a narrower field of practice. After that veterinarians choose from many career paths, which are open to them as listed below:
They are the regular veterinary doctors who provide general care and treat minor health conditions. Also, they can provide routine medical care and euthanize old animals.
Aside from providing medical services during clinic hours, some veterinarians offer after-hours services. In most cases, they partner with emergency vet clinics that cater to patients 24/7.
It's highly likely that your pet's current emergency animal doctor is a general practitioner.
Some vets individually work at emergency clinics. They cater to numerous pet emergencies each day. If you're not sure what to do with your pets when they are sick, you can depend on an ER veterinarian to help you.
The American College of Emergency and Critical Care lists 40 branches of veterinary medicine. Unlike a general practitioner, a veterinary specialist focuses on a particular area. For example, they might only cater to reptiles, canines or felines.
Some specialists only focus on cardiac health, while others specialize in performing surgeries. Only this type of specialist can carry out the surgery.
In case you need help with your pet, call your chosen emergency clinic and check the availability of their specialists such as cardiologists and surgeons. These specialists will do everything needed, so your cat, dog, bird or another type of pet heal faster. In Beaverton, you can find a large number of ACVECC certified veterinarian specialists.
What you can expect from an emergency vet
For the doctors to determine the cause of your pet's health condition, they have to conduct a thorough examination. In most cases, there is no booking policy in an emergency vet clinic. They serve patients on a first-come, first served basis. Also, they help patients who are in critical condition.
If the animal has a broken leg due to an accident, the doctor may also check for signs of internal injuries so that they can recommend the most appropriate medical procedure. Emergency clinics tend to be full of people waiting in line so don't panic.
They will take your pet in the treatment area for further tests. After the test results are analyzed, you will receive the complete treatment plan. The treatment plan will contain the pet's condition plus the required medication and medical procedure. Rest assured that the doctor would provide the best possible medical recommendation.
Signs that your pet needs immediate medical attention
Pets can suffer from a wide range of emergency medical problems. For example, your dog might also suffer from panic attacks. Make a checklist and take note of your observation so you can explain the condition to your pet's veterinarian.
Below are some general symptoms you must check. If you observed these symptoms, drive to the nearest emergency care center for pets:
Loss of appetite accompanied by a bloated belly
Loss of consciousness
Breathing difficulty
Body paralysis
Non-stop vomiting and pooping
Broken leg or arm
Severe trauma
Excretion problems
Severe seizure attacks
The symptoms enumerated above are only a few examples. To learn the other signs that you need to look out for, ask your pet's regular veterinarian. They can give you a complete list of symptoms.
Aside from the symptoms, be extra attentive to any changes in behavior and activities. These may be telltale signs that your pet needs medical attention. Contact an emergency animal clinic as soon as possible.
How much does a Beaverton ER Vet cost?
Beaverton emergency vet clinics charge patients differently. According to the latest statistics, pet owners usually pay around $800 to $1,500 every time they go to the vet clinic for emergency service. For a basic assessment and treatment, you need to have about $300.
If your pet needs hospitalization because of a significant injury or a severe health condition, you can expect the medical bill to go as high as $4,000.
It is always best to be prepared for this type of expense. There are many pet insurance companies that you can choose from. Read the terms and conditions of the policy to ensure that you provide ample coverage for your beloved pet.
Remember it is essential to have insurance coverage for your pet. Some insurances may cater for all medical bills and thus making it beneficial. It may be necessary to consult with your Veterinarian on the best medical insurance coverage for your pet. Alternatively, you can opt for the use of Care Credit.
Finally, you can set aside money each month so that you have an emergency fund ready any time you need it. Allot a certain percentage of your income for your emergency fund, so you have enough money to spend on your pet's medical bill.