Emergency Vets in Gresham, OR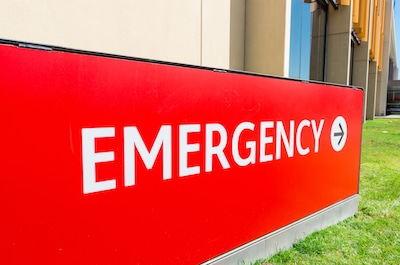 In case any issue arises, you can find a lot of emergency vet clinics in Gresham Oregon. The only challenge is to find the best option for your beloved pet. There are key factors you need to consider. First is the availability of the animal clinic. Do they provide medical care services 24 hours or only during regular business hours? Aside from vets that are open during regular office hours, some emergency vets can accommodate clients round the clock or during weekends when most clinics are closed.
To narrow down your available choices, you should first determine which clinics can cater to animals on a 24-hour basis. Accidents and illnesses can happen at any moment, so you need to have a clinic that can accommodate your pet as quickly as needed. There are many clinics available but choosing the most suitable could be a difficult task. Below are tips about how you can select the most suitable emergency clinic for your beloved pet:
Ask advice from your existing veterinarian
Veterinary clinics that run during regular hours more often know of an emergency vet clinic or animal hospital that they highly recommend. They should be able to provide you with a short list of potential clinics that can provide medical care 24 hours a day, 7 days a week.
Use the available online tools
You will find hundreds of recommendations online but make sure not to get overwhelmed with the results. We have listed a few of the top clinics below for faster care.
Get advice from loved ones
Ask friends for recommendations. In case they can't provide you with the necessary recommendations, try reading online reviews instead. Try to have a list of three potential emergency clinics in your area. Inquire about their services, fees, and availability and determine if they are a good fit for your pets.
---
Gresham Animal Hospital
Number: 503.666.1600
Address: 520 NW Division Street Gresham, OR 97030
Website: greshamanimalhospital.com
Description: To maintain a sterile environment for all of our surgeries, we have a dedicated surgical suite. We use the latest equipment, supplies and monitoring systems including Isoflurane, and propofol anesthetics. Our patients are placed on IV fluids and monitored closely with ECG, pulse oximetry, blood pressure and respiratory monitors by a surgical nurse who is trained in anesthesia and pain management. This nurse will follow your pet through the entire surgery and recovery, ensuring compassionate comfort.
---
Mt Hood Pet Medical
Number: (503) 666-4942
Address: 2066 NE Burnside Gresham, OR 97030
Website: mthoodpetmedical.com
Description: Our facility features new diagnostic, surgical and dental suites. Our protocols stress the safety of the pet at all times and our aggressive pain management both increases the comfort of the pet and promotes faster healing.
---
VCA 12-Mile Animal Hospital
Number: 503-665-1109
Address: 21920 SE Stark Street, Gresham, OR, 97030
Website: vcahospitals.com/12-mile
Description: At VCA 12 Mile Animal Hospital, we look forward to welcoming you and your pets. Everyone on our staff believes the better we get to know your pets, the better we can provide the best possible health care for them. When you come in, you will see exactly why our veterinarians are praised for their kind and thorough care.In every case, you'll be served by experienced, knowledgeable members of our staff. Our veterinarians, veterinary licensed technicians and other pet-friendly personnel are trained to the highest of standards.
---
Defining an emergency veterinarian
Animal doctors spend more than eight years in the university in order to master critical concepts in veterinary medicine. As such, they can attend to a wide range of animals and help with all sorts of health conditions. After basic medical school, veterinarians have the option to follow different paths. Here are the common types of veterinarians you will find:
These are the regular veterinarians trained in veterinary for four years and who provide routine pet care and also the treatment for a variety of minor diseases. The general practitioners usually help in emergencies during open hours and refer people to after-hour emergency clinics when closed. Moreover, in some places, general practitioners handle all emergencies and even get telephone contacts for those clients in need of veterinary services after working hours to call.
General practitioners can also help with local emergencies or help get the pet to a 24-hour pet hospital. They also establish a working relationship with local emergency health centers, to provide 24-hour care for your pets. Consult with your veterinarian to get a professional recommendation in case of an emergency.
This category of veterinarians involves general practitioners who choose to work in emergency clinics and will handle thousands of pet emergencies in their career time. These veterinarians provide critical care, complete surgical, radiology, and reproductive services. Others are integrated medicine like acupuncture, laser therapy, and massage and laser therapy. In some places, these emergency services are open for 24 hours, and the animal ER veterinarians work with the pet owners and their primary care veterinarian to ensure the animal receives quality treatment.
The additional education is aimed at focusing on one field of veterinary medicine. Also, most emergency vet clinics have qualified veterinarian practitioners available, as well as other medical professions such as surgeons, neurologist, cardiologists, and several others. As we generally know, a good specialist should provide quality and intense care for your pet. In the United States, specialist veterinarians are certified by the American College of Veterinary Emergency and Critical Care (ACVECC) to provide the highest quality pet care in case of medical crisis. Almost all major cities have a number of ACVECC – certified veterinarians available.
What to expect at an emergency animal hospital
Emergency animal clinics are busy all the time. In most cases, you will find many fellow pet owners waiting for their pets. The thorough exam is done to evaluate and then identify any other possible serious complications and internal injuries even when the problem is evident like a broken leg due to a car accident. Such intensive evaluation helps in preparing a treatment plan with components of hospitalization, surgery or discharge based on the pet's condition.
Common Animal Emergencies
As much as possible, if you see any of the symptoms below, you must contact your pet's veterinarian right away:
Body paralysis
Breathing problem
Severe seizures
Loss of consciousness
Depression
Animal Bite
Broken Limb
Urination problem
Loss of appetite
Bloated belly
Vomiting
The pets usually hide pain and in case of a problem, it is necessary to consult a veterinarian to assess the disease or injury severity to enable treatment in time.
Emergency Vet Clinic Costs
Although information by one pet insurance provider indicated an average cost ranging from $800 to $1,500 per visit across the country, the general charges of an emergency exam with necessary treatments and medications are about $300. However, the cost of an emergency vet visit varies highly based on the nature of the pet's condition. For instance, a severe condition where a pet requires hospitalization or a major surgery will increase charges fast while intensive care services may cost $4,000 or more.
It is best to prepare in advance for the payment to enable fast treatment of your pet. The preparation involves choosing the most appropriate pet insurance plan. This should be done in consultation with veterinarians to advice on the best insurance policy for your pet.
Some pet insurance plans cover some or all of the costs while others cover routine care, which is commendable. There is also the popular Care Credit option, a credit line often used for medical or dental expenses for humans and also covers medical care for pets. Then there is the traditional method where a person sets aside small amounts of money monthly for an emergency fund. When choosing an insurance plan, it is advisable for clients to consult a veterinarian to be guided on the best option to cover a pet.