Where Can I Surrender My Dog For Free
Sometimes no matter how much we love our dogs, life makes it impossible to continue caring for them. The need to surrender your dog is necessary in some situations, and can ultimately be the best decision for your pup.
If financial constraints are the reason you must surrender your dog, you may not be in the position to pay a rehoming fee.
To offer you guidance as you maneuver this difficult situation, let's discuss the best options for surrendering your dog for free below.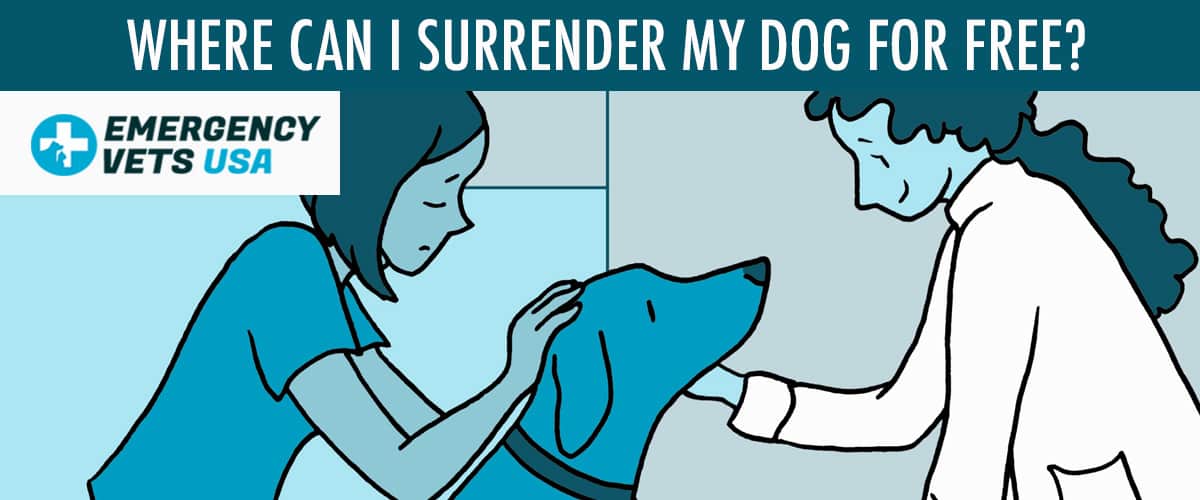 Sometimes Surrendering Is The Only Option
No matter how hard it may be, we understand that surrendering your dog is the only option at times.
People often have to find a new home for their dogs due to their own medical conditions, inability to pay for their care, a drastic change in schedule, a sudden move, complications with other pets in the house, and any other life altering situation that presents itself.
We understand that this unfortunate decision says nothing about your love for your pet, but rather that you need to find a home more suitable for them. We want you to find the best option possible for your pup, so let's discuss some of the best avenues to explore below.
Where Can I Surrender My Dog For Free? (Or Close To Free)
If you are unable to pay a hefty rehoming fee for your dog, you may be searching for any free, or close to free options for their surrender.
Most rehoming, shelter or dog rescues will require you to pay a small fee. Usually this fee is to help pay for the expenses incurred while they are looking for a suitable new home for your pup.
Below are some of the more useful options when it comes to surrendering a dog.
1.) Rehoming With Friends & Family
If you need to rehome your beloved pup, the best option possible is with a friend or family member. This not only allows you to eliminate the standard rehoming fee of a rescue or shelter, but to maintain contact with your dog's adopters as the years go by.
This way you can still feel involved in your dog's life, even though your paths couldn't continue on together.
Just be sure to share everything about your dog's behavior and any medical needs that need to be met. When it comes to rehoming with friends or family, this can be an easier transition for your dog.
2.) Social Media
Another wonderful option to explore when rehoming your dog is social media. You can either share your current situation with your personal friends on social media, or post in Facebook rescue or rehoming groups.
As long as you include a small rehoming fee for safety measures, this can be a great way to find interested adopters in your area.
You never want to give your dog away for free, especially to a stranger. You will find that most dog rescues have strict adoption requirements, as should you.
3.) Online Rehoming Services
Thankfully for the many pet owners in this difficult situation, there are now online rehoming services for dogs. The most well known option is Rehome by adopt-a-pet.com, and involves you sharing your pup's photo and personality info to interested adopters in your area.
This process allows you to screen any adopters that reach out, eventually finding the perfect home for your canine friend.
This service is free for pet owners, but adopters will pay an adoption fee that goes toward an array of animal charities.
4.) Local Dog Rescues
If the above options are unsuccessful for your pup, you can then begin to reach out to animal rescues in your area.
An animal rescue helps to take in dogs and cats that are in need of a home, often relying on the help of dedicated foster homes and other volunteers. These rescues are often animal specific or even breed specific, which allows them to target a single population of animals in their area.
Due to the fact that most animal rescues are funded on donations, they will require a surrender fee if they can take your dog into their care.
This fee can be anywhere from $50-$150, but it will often vary from case to case.
Surrendering your dog to a local dog rescue is one of your safest ways of finding your dog a new forever home. These rescue groups usually have strict adoption requirements, where they require the adopter to go through a number of steps to qualify their application.
If you are worried about your dog finding a safe and loving home, going through a rescue might put your mind at ease.
5.) Animal Shelters
If none of the above options work out for your pup, you can begin to reach out to different animal shelters in your area. While the staff and volunteers at these shelters love the animals deeply, it is a much more stressful environment for a surrendered dog.
Your pup will typically be placed in an individual run in a room full of other homeless dogs, which can understandably be very stressful for a nervous furry friend.
There is also no way to know how long it will take to find a home.
If this is the only option available to you, there is nothing wrong with exploring it. We do at least suggest speaking with the staff about their euthanasia rates if you can, as some shelters are so overcrowded that many pups face euthanasia because of it.
Shelters will typically have a surrender fee as well, and it is typically anywhere from $50-$150.
If you have to surrender your dog to a shelter, make sure you find out about their euthanasia policy. Some animal shelters are no-kill shelters, which means that they will house your dog for as long as it takes to find them a home.
The other issue with that, is your dog could be in that shelter for a long time.
Where Can I Surrender My Dog Near Me?
If you need some help with finding an animal rescue or animal shelter near you, there are a few different online resources that can help you in your search.
Let's list a few of our favorite search options below.
We also suggest asking friends and family for recommendations near you, as well as posting in local animal rescue Facebook groups.
Final Thoughts On Surrendering Your Dog
If you ever find yourself in a position in which you need to surrender your dog, there are a variety of resources available to you.
Most people will feel guilty for having to give up their dog, so finding a new good home will help ease that guilt.
It's understandable if you have to surrender your dog because of health reasons or if you are moving and cannot take your dog with you.
We suggest really taking the time to find the best option for your furry friend, as this will ensure the best future possible for your beloved pup.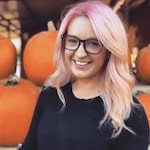 My name is Amber. I am a dedicated animal lover that turned my passion into my career. I am a Licensed Vet Tech with 12 years of experience in veterinary medicine, but I recently took my career online to help spread accurate information on animal care. With how vast the online world is, I have a strong desire to ensure that the reader always walks away with helpful pet advice. With the experience I've gained from my time in this field, I have been able to travel the world, offering my services to as many animal rescues as I can find. If I am not at my laptop, or back home visiting family, you can find me somewhere in the world, cuddling every furry friend that I can find! More About Us