What Can I Do If I Can't Afford A Vet?
Having a furry friend in your life is one of the greatest privileges.
While a pet companion can fill your home with love, they do come with a few additional costs.
Not only does their preventative care and daily needs add up, but they can experience expensive medical emergencies as well.
We receive messages like this one on a weekly basis:
"I just paid $5,700 dollars for surgery on my fur baby with an intestinal blockage at an emergency vet. Never thought it could get that high."
So what can you do if you can't afford a vet?
In this article we will discuss low cost vet options for your furry friend, and what resources are available to help you financially in a pet emergency.
Are There Low Cost Veterinarians?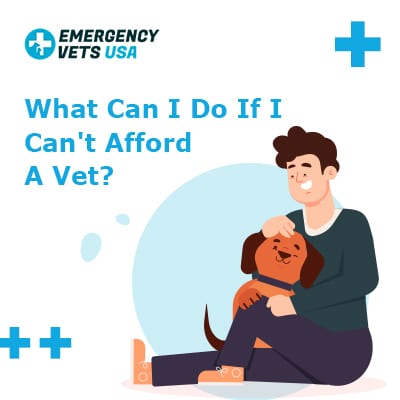 Thankfully for pet owners, there are many low cost veterinarians across the country.
Many animal shelters work with local veterinarians to offer low cost vaccinations and desexing, as well as veterinary clinics that cater to pet owners on a budget.
These options may have select days that they offer discounted services, or even packages for bundle services.
While these options generally cater to preventative care, it can still save quite a bit of money down the line.
If you are looking for a low cost veterinarian in your area, we suggest contacting your local animal shelter for advice.
They may offer discounted services out of their facility, or have an established relationship with clinics in the area.
If you are searching for low cost spay and neuter clinics specifically, you can find a clinic in your area here. 
Another factor to consider when looking for a low cost clinic is where the veterinarian is located.
Vet clinics in larger cities tend to be more expensive, as they have higher bill requirements.
If you live in a heavily populated city, it may be worth branching out a bit for your pet's regular vet care.
While this is not always possible in emergency situations, it can be beneficial for their general care. 
Services Available to Help Pay For Vet Bills
Many pet parents have struggled with veterinary costs, increasing the demand for resources to help pay for vet bills.
Thankfully for pet owners everywhere, there are a few options to explore if you are in need of financial assistance.
Ranging from payment plans with your vet to veterinary credit cards, there is likely an option for you.
Veterinary Credit Lines
There are now veterinary credit cards and loans that are created for pet owners in desperate situations.
An emergency vet bill can be thousands of dollars, especially if they are in a critical situation.
Many pet owners do not have thousands of dollars tucked away, making these veterinary loans a saving grace. 
Companies like Scratch Pay and Care Credit are widely accepted at veterinary hospitals and can be applied for when the emergency happens.
These companies can approve a certain amount of funds for you based on your income, and will then offer a monthly payment plan for you going forward.
Because these loans can be instantly approved, so many animal lives have been saved with their assistance.
Payment Plans For Paying Vet Bills
While this is not always the case, some animal clinics will allow payment plans for pet owners in desperate situations.
Payment plans are most often found in general practice clinics, and can be arranged once you have established an ongoing relationship with your veterinarian.
Though this is beginning to be a rare find, it is always worth asking your veterinarian for a payment plan option.
Crowdfunding
Many pet parents have turned to crowdfunding to raise emergency vet funds for their furry friends.
With living in a world run by social media, it's easy to spread a message to animal lovers everywhere.
By sharing your pet's story with other pet parents, you may be able to find some that are willing to donate towards your pet's care.
You can do this by posting on Facebook, sharing your pet's story in Facebook groups, creating a GoFundMe account, or by asking friends and family to donate to your pet's bill.
Veterinary Colleges
Some veterinary colleges have programs in place to help pet parents with financial struggles.
Ranging from emergency services to standard pet care, these programs can save the day if your pet is in a dire situation.
To find a veterinary college in your area that may offer discounted emergency care, you can search through a list of accredited schools here.
Animal Rescues
There are organizations across the country that are willing to step in and help pet owners that are struggling.
Some of these rescues are breed specific organizations that cater to certain animals, while others cater to pet owners with specific struggles.
The general rules to apply for these options will vary, but it is always worth exploring the options in your area.
You can scroll through a list of charitable rescues here.
How To Prepare For The Future
We never think an emergency will impact our furry friend until it does.
Medical emergencies in our beloved pets can not only shake up your entire world, but set you back financially if you are not prepared.
The best way to offer your pet a healthy future is to think ahead, and tackle potential complications before they occur.
Preventative Care: Keeping up with your pet's preventive care is one of the easiest ways to offer them a healthy future. Preventive medicine can prevent a slew of potential complications down the line, and save you money as a result.
Pet Insurance Plans: There are many pet insurance companies that protect your pet's future with a low monthly price. These companies can reimburse you for up to 90% of emergency costs, and may even cover the bill at the time of service.
Pet Savings Accounts: Creating a savings account for your pet's care can save their life in a tough situation. Even setting aside a few dollars a week can add up, and can make your life easier down the road.
Final Thoughts
As you can see, some financial assistance is available for pet owners in a desperate situation.
Be sure to review the information that we discussed above, and you can be better prepared for a veterinary emergency going forward.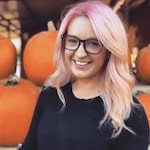 My name is Amber. I am a dedicated animal lover that turned my passion into my career. I am a Licensed Vet Tech with 12 years of experience in veterinary medicine, but I recently took my career online to help spread accurate information on animal care. With how vast the online world is, I have a strong desire to ensure that the reader always walks away with helpful pet advice. With the experience I've gained from my time in this field, I have been able to travel the world, offering my services to as many animal rescues as I can find. If I am not at my laptop, or back home visiting family, you can find me somewhere in the world, cuddling every furry friend that I can find! More About Us