Emergency Veterinarians in Tuscaloosa, AL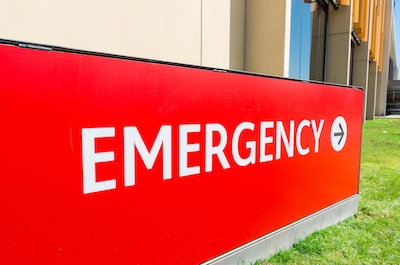 It helps to have a list of emergency veterinarian clinics in Tuscaloosa because pet emergencies happen in the most inopportune moment. It can be quite stressful too when you do not know what's wrong with your cat, dog, hamster, rabbit or other pet. Nowadays, there are many 24-hour veterinary clinics you can go to in case you notice any problem with your pet. The only challenge is to select the best animal hospital. But, how can you find the perfect emergency clinic for your pet? Here are some useful pointers that you can apply:
Talk to your pet's veterinarian.
The first place you can ask for help is your current veterinarian. If they do not accept emergencies, they most likely will be able to refer you to a local animal hospital. If you know your current vet does not accept emergencies then it will be faster for you to just search for a clinic near you, online:
You will find hundreds of recommendations online but make sure not to get overwhelmed with the results. You have to search for terms such as "emergency vet Tuscaloosa AL" or "animal hospital near me" to find the nearest vet to take your pet in case of an emergency. You may also use other platforms such as social media like Facebook and Instagram. We have put together a list of ER vets in your area at the bottom of this page, along with driving directions. Simply click the driving directions link to be taken to Google maps.
Seek suggestions from various sources
Ask friends for recommendations. If immediate sources are not available, you can also check social media for online ratings or feedback from other pet owners. You may also refer to forums and social media platforms. Surely, you can find valuable and helpful information. By following the steps above, you can create a list of potential animal clinics that you can contact in case your pet gets sick or injured. Once the emergency arises, you should already have at least one emergency vet clinic that you can rely on. Prior preparation may help you save your beloved pet's life.
---
Animal Medical Center
Number: 205-758-7295
Address: 1100 Rice Valley Rd N, Tuscaloosa, AL 35406
Website: animalmedicalcenteroftuscaloosa.com
Description: At AMC, our goal is to provide top-notch preventative care, dental care, ultrasound services, and surgical care for your family pet. As pet owners, we understand the importance that our furry companions play in our lives, and we offer nothing less than what we would do for our own pets — always treating all of our clients in the most caring, compassionate, and professional manner. At Animal Medical Center, our mission is to provide the best experience for you and your pet through high quality veterinary care and excellent customer service.
Hours of Operation:
Monday – Friday: 7:00 am – 6:30 pm
Saturday: 8:00 am – 12:00 pm
Sunday: Closed
---
Town & Country Veterinary Hospital
Number: 205-345-1282
Address: 6350 AL-69, Tuscaloosa, AL 35405
Website: tncvethospital.com
Description: Town & Country Veterinary Hospital is a full service veterinary medical facility located in Tuscaloosa, AL. We specialize in small animals as well as equines. The professional and courteous staff at Town & Country Veterinary Hospital seeks to provide the best possible medical, surgical, dental, wellness, and preventive care for our highly-valued patients. By providing pro-active veterinary care, we strive to be your trusted source of information and medical services.
Hours of Operation:
Monday – Friday: 7:00 am – 5:30 pm
Saturday – Sunday: Closed
---
What are the different types of doctors?
Veterinarians spend years to study anatomy, physiology, and pathology of animals. Like doctors for humans, they undergo a series of training to ensure that they are skilled enough to save animals. After basic medical school, veterinarians have the option to follow different paths. Here are the common types of veterinarians you will find:
General practice veterinarians
General practicing vets are referred to as regular veterinarians. They can provide emergency care most especially if the issue occurs during clinic hours. They can also perform minor surgeries. They might connect you with a clinic or an emergency veterinarian. Animal doctors who provide services 24/7 usually work in partnership with a local clinic. It's highly likely that your pet's current emergency animal doctor is a general practitioner.
Many veterinarians work at emergency clinics, so they get to work with various types of cases including broken legs, eye injury, bleeding and heat stress. Animal ER Veterinarians work on emergency cases and are always ready when the need arises. If you're not sure what to do with your pets when they are sick, you can depend on an ER veterinarian to help you. Animal ER veterinarians are on call even during weekends and holidays, and any time an emergency arises. ER vets are accredited by the American College of Emergency and Critical Care. These are the top vets who can help save your pets life.
In essence, ER vets are specialists too. But, aside from them, there are other kinds of veterinary medicine specialists. The Association of Veterinary Medical Association lists 22 vet specialists. A few examples of specialist doctors include toxicologists, anesthesiologists, behaviorists, clinical pharmacologists, internal medicine doctors, and microbiologists. In case you need help with your pet, call your chosen emergency clinic and check the availability of their specialists such as cardiologists and surgeons. They can help in specific situations most especially if your pet has a rare type of illness. ACVECC has certified many veterinarians in Tuscaloosa
What you can expect from an emergency vet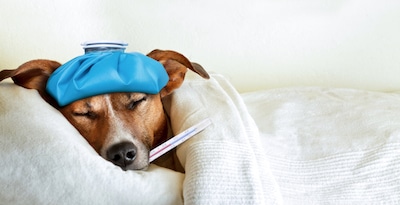 Specialists in emergency vet clinics are trained and well-equipped to conduct a comprehensive valuation of your pet's current health status and provide the necessary treatment. They will have to check the heart rate, the color of the gums, the overall condition of the skin, signs of stress, mobility and more. They serve patients on a first-come, first served basis. Also, they help patients who are in critical condition.
If the animal has a broken leg due to an accident, the doctor may also check for signs of internal injuries so that they can recommend the most appropriate medical procedure. Emergency clinics tend to be full of people waiting in line so don't panic. After the initial physical diagnosis, further diagnostic tests must be undertaken to ensure that all illnesses are treated. Other procedures may include x-rays, urine analysis, lab tests for diseases, ultrasound, etc. The treatment plan will contain the pet's condition plus the required medication and medical procedure.
The most prevalent animal emergencies
There are various medical cases that require the immediate attention of a professional animal doctor. The symptoms below are some of the important symptoms you must look out for:
Breathing problems
Loss of consciousness or severe depression
Abrupt paralysis
Trauma or injuries, such as a broken bone or a dog bite
Inability to urinate
Bloated abdomens, especially if supplemented by depression
or restlessness or loss of appetite
Severe seizures
Severe or irrepressible vomiting
If you observe any of the symptoms enumerated above, you should take your pet to the emergency veterinary clinic right away. Your pet needs immediate medical attention. Timing is crucial because every moment you delay can affect the prognosis of your beloved animal.
How much do you need to pay when you go to a Tuscaloosa emergency vet clinic?
The monetary value of an emergency vet appointment in Tuscaloosa is generally variable, based on the nature of your pet's condition.Some clinic charge around $300 for primary treatment, while other ER clinics can charge around $800 to $1,500 for serious medical concerns. For a basic assessment and treatment, you need to have about $300. Severe conditions that require hospitalization or surgery may show a relevant surge compared to a less critical case. Intensive care admission runs around $4,000 or more. Most emergency vet clinics require payment upfront so make sure to set aside enough funds as you go.
You can take advantage of partial or full coverage plans from pet insurance providers. Ask your agent about plans that cover routine care. Make sure to check the terms and condition before you purchase a policy. CareCredit is a prominent credit line that you can also look into. Also, you can save money each month. Regardless of the method, you choose to generate the required funds for potential emergency cases, make sure that you start saving or investing early. This way, you can be more prepared for anything that may happen in the future.