Emergency Vets in Mobile, AL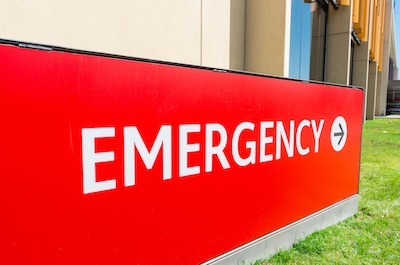 Injuries, illnesses, and other mishaps can happen at any moment, so it is crucial to have a list of emergency veterinary clinics in Mobile ready. By preparing ahead, you can minimize the chances of survival of your beloved cat, dog, bird, or other kinds of pet. Finding a good emergency medical clinic is your best option to ensure that your pet receives top-notch medical attention. To find the right emergency veterinarian clinic, here are some of the few steps that you can start with:
Find the clinics nearest you
Your regular veterinarian will probably have an excellent recommendation. Some health centers provide emergency services while others have a reliable emergency animal hospital they consult for 24-hour care.
Log on to your preferred search engine and look up "emergency vet Mobile AL" or "animal hospital near me" for a good idea on where you can rush your pet when facing a critical condition. Aside from finding an emergency vet near you, you can narrow down your searches by specialty or service fees. Use the right search keywords plus the name of your city to find the nearest clinics that can cater to your pet's needs.
Seek suggestions from various sources
Relatives and friends who also have pets living with them can quickly point you to the right clinic. Ask from reliable people you know otherwise; you can look up online feedback and ratings for the best options. Remember, it is prudent to do your research beforehand. To help you narrow down the list more, you must determine what sort of veterinarian to contact.
---
MedVet Mobile
Number: 251-706-0890
Address: 2573 Government Blvd, Mobile, AL 36606
Website: medvetforpets.com
Description: If your pet is facing an emergency situation, you may come directly to our hospital – no referral is needed. Our experienced and compassionate emergency team is available 24 hours a day, 365 days a year. We are the only 24 hour veterinary hospital in the region with a dedicated emergency doctor on-site, day or night, 365 days a year.
Hours of Operation:
Monday – Sunday: Open 24 Hours
---
Bit & Spur Animal Hospital
Number: 251-344-0871
Address: 120 S University Blvd, Mobile, AL 36608
Website: bitandspuranimalhospital.com
Description: Bit & Spur Animal Hospital maintains a state-of-the-art facility to provide compassionate and expert care for pets that need emergency and critical assistance. Additionally, Bit & Spur Animal Hospital is a verified in critical care through the American Animal Hospital Association with staff and equipment to manage life-threatening injuries that require critical care.
Hours of Operation:
Monday – Friday: 7:00 am – 6:00 pm
Saturday: 7:00 am – 12:00 pm
Sunday: Closed
---
My pet needs help, who should I contact?
An aspiring veterinarian goes through 8 years of university to be qualified in administering medical care for various animals such as dogs, birds, cats, snakes, other domesticated and even wild animals. They also spend years working with patients who suffer from all kinds of diseases. As such, you can count on your doctor to provide the best medical care service for your pet. Here are some of the basic types of doctors you will find today.
Regular veterinarians who handle minor illnesses, routine care and provide primary treatment categorize as general practitioners. They can provide emergency care most especially if the issue occurs during clinic hours. They also attend to emergencies and can be very helpful during a health-related crisis. Some general practitioners provide medical services during hours, while others are available on-demand. It's highly likely that your pet's current emergency animal doctor is a general practitioner.
Some vets individually work at emergency clinics. They work with a large number of patients each month, so they are adept in providing quick and effective medical services for emergencies.
The American College of Emergency and Critical Care lists 40 branches of veterinary medicine. They take specialization courses for four or more years at the university so that they can cater to specific branches of veterinary medicine. For example, if your pet needs surgery, you should ask for a certified animal surgeon. Only this type of specialist can carry out the surgery. Emergency clinics may offer services from several specialists including surgeons, neurologists, and cardiologists, among others. Currently, Mobile has many duly certified ACVECC veterinarians.
What to expect when you visit an emergency veterinary clinic?
Upon arrival, the veterinarian will conduct a thorough physical examination to assess the overall condition of your pet. The doctor will check the breathing rate, pulse rate, body temperature as well the animal's ability to sit, walk and breathe. The assistants will perform the necessary diagnostic tests. Even if the injury seems obvious, the veterinarian still needs to conduct further analysis to avoid complications. Emergency clinics tend to be full of people waiting in line so don't panic. You can expect the emergency veterinarians to explain the procedure every step of the way.
Once the doctors complete the initial assessment, they might require additional laboratory tests such as urine analysis, fecal analysis, and blood tests to ensure that they don't miss out on any possible threat. Take note that you won't be allowed to come with your pet because of the large number of patients being treated.
Once the results are in, the doctor can prescribe the required medication or procedure. Be sure to ask how critical the condition is and if you can take your pet to a regular veterinarian. Also, ask for the possible signs and symptoms that you need to watch.
Signs to look for:
The key to saving an animal's life is to recognize the symptoms early on. Make a checklist and take note of your observation so you can explain the condition to your pet's veterinarian. The symptoms below are some of the important symptoms you must look out for:
Animal Bite
Broken Limb
Bloated abdomen
Depression
Body paralysis
Breathing problem
Severe seizures
Loss of consciousness
Loss of appetite
Excessive and prolonged vomiting
Problem in urinating or defecating
If you observe any of the symptoms enumerated above, you should take your pet to the emergency veterinary clinic right away. Your pet needs immediate medical attention. Timing is crucial because every moment you delay can affect the prognosis of your beloved animal.
How much does an emergency vet cost in Mobile?
Mobile emergency vet clinics charge patients differently. A major pet insurance provider stated the average cost to be around $800 to $1,500. However, a budget of at least $300 is enough to cater for a mere emergency exam, treatments, and medications. Severe conditions that require hospitalization or surgery may show a relevant surge compared to a less critical case. The medical expenses may increase even more if they need to place your pet in the ICU.
ER vets often require payment at the time of emergency visit, so it is better to come with cash or have a back-up financial plan in place. There are many ways you can generate the required funds for your pet's medical care needs. Try finding suitable pet insurance. A lot of insurance companies issues policies to dogs, cats, birds and other small animals. Other pet owners choose to use Care Credit.
Your last option is to start saving money for your emergency fund. You can start small. Any method you select for preparing for an emergency beforehand will help you in making things much easier in case of an emergency and efficiently help your pet to receive the medical care they require.