Emergency Veterinarians in Montgomery, AL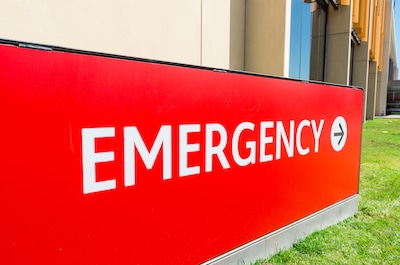 Nowadays, you can find numerous veterinary clinics in the city. Aside from vets that are open during regular office hours, some emergency vets can accommodate clients round the clock or during weekends when most clinics are closed. There are many clinics available but choosing the most suitable could be a difficult task. Below are tips about how you can select the most suitable emergency clinic for your pet.
Choose a vet clinic near you
Some regular vets offer emergency services themselves so it would not hurt to ask your veterinarian if they provide this service. Some veterinarians offer emergency service, but others may refer you to another animal hospital they know about.
Use the available online tools
You may use terms such as "animal hospital Montgomery AL" or "emergency vet near me" and from there you can choose an animal hospital where you can take your pet in case of an emergency. They can recommend you to a good clinic that provides specialized care for emergency cases. Alternatively, they might be providing emergency medical services as well during their clinic hours. You may also use other platforms such as social media like Facebook and Instagram.
You can also check out our list of qualified ER Vets in your area by scrolling to the bottom of this page. You will also be able to get directions immediately for faster care.
Seek the recommendations of your trusted friends and relatives
If there are other pet owners among your extended family or circle of friends, they are a reliable source of sound advice. They might have a preferred emergency clinic in the city or know a veterinarian who can help you in case the need arises. Remember, it is prudent to do your research beforehand. It is better to be ready should the need arise as opposed to panicking and risking the life of your pet due to lack of preparation. You can save precious time most especially when your pet needs immediate medical attention.
---
Carriage Hills Animal Hospital and Pet Resort
Number: 334-277-2867
Address: 3200 Eastern Blvd, Montgomery, AL 36116
Website: companionanimalpetcare.com
Description: Carriage Hills Animal Hospital and Pet Resort has a longstanding reputation in the River Region as a provider of highly professional veterinary services in a friendly and compassionate atmosphere. Our practice is known for quality veterinary care due to the range of services offered and our efforts to fill the area's need for specialty services. Our veterinary referral program has grown tremendously, and our relationship with regional veterinarians is a positive one.
Hours of Operation:
Monday – Friday: 7:00 am – 6:00 pm
Saturday: 8:00 am – 1:00 pm
Sunday: Closed
---
Vaughn Road Veterinary Clinic
Number: 334-277-3705
Address: 7861 Vaughn Rd, Montgomery, AL 36116
Website: companionanimalpetcare.com
Description: Vaughn Road Veterinary Clinic is a full-service veterinary facility founded in 1988 by the late Dr. George A. Millis. We provide state of the art veterinary surgery, diagnostics, cancer care, orthopedics, and dentistry for cats and dogs in Montgomery, Prattville, Millbrook, Wetumpka, Pike Road, and Lowndes County, Alabama.
Hours of Operation:
Monday – Friday: 7:00 am – 5:30 pm
Saturday: 8:00 am – 12:00 pm
Sunday: Closed
---
Banfield Pet Hospital
Number: 334-270-1885
Address: 2510 Berryhill Rd, Montgomery, AL 36117
Website: banfield.com
Description: Banfield Pet Hospital in Montgomery, Alabama proudly serves the state capital with quality pet care from local veterinarians. Montgomery residents searching for a veterinarian are encouraged to explore our pet care options. We treat pets with the compassion and respect they deserve as a member of your family. You can count on Banfield to provide the pet care and pet health information that you are looking for.
Hours of Operation:
Monday – Saturday: 7:00 am – 7:00 pm
Sunday: 10:00 am – 5:00 pm
---
What is an Emergency Veterinarian?
It takes at least eight years to finish in veterinary school. Some veterinarians extend their study so they can specialize in individual branches of veterinary medicine. After their education and training, they choose different specializations, such as:
General practicing veterinarians have spent at least eight years in medical school. They're qualified to provide medical care and services for a wide range of conditions and diseases. They are trained to take care of all kinds of animals and attend to a wide range of diseases and health conditions. They also attend to emergencies and can be very helpful during a health-related crisis.
Some general practitioners offer an after-hours hotline in case of an emergency or a much-needed consultation. Your regular vet is also your connection to a network of emergency clinics. Your general practitioner can recommend an emergency clinic in case they are not available to provide the service you need.
When it comes to attending to immediate medical concerns such as fractures and severe vomiting, you need the help of a seasoned ER animal doctor. They cater to numerous pet emergencies each day. If you're not sure what to do with your pets when they are sick, you can depend on an ER veterinarian to help you. ER vets are accredited by the American College of Emergency and Critical Care. These are the top vets who can help save your pets life.
Many veterinarians invest time, money and resources to expand their knowledge and experience further. A few examples of specialist doctors include toxicologists, anesthesiologists, behaviorists, clinical pharmacologists, internal medicine doctors, and microbiologists. Other emergency clinics have various specialists available such as neurologists, surgeons, cardiologists, and more. These specialists will do everything needed, so your cat, dog, bird or another type of pet heal faster. ACVECC has certified many veterinarians in Montgomery
What happens when you go to the emergency clinic?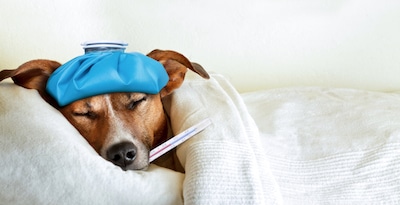 ER vet clinics are often filled with anxious pet owners. Like you, they are worried about the condition of their pet. The doctor will check the breathing rate, pulse rate, body temperature as well the animal's ability to sit, walk and breathe. They serve patients on a first-come, first served basis. Also, they help patients who are in critical condition.
If the animal has a broken leg due to an accident, the doctor may also check for signs of internal injuries so that they can recommend the most appropriate medical procedure. They look into an animal's overall condition through lab tests, x-rays and other similar procedures. They will take your pet in the treatment area for further tests. After the test results are analyzed, you will receive the complete treatment plan. The treatment plan will contain the pet's condition plus the required medication and medical procedure.
What symptoms should you pay attention to?
Animals can not communicate their feelings with you. They can't tell you how they feel or which part of their body hurts. As such, as a responsible pet owner, it is your job to recognize signs and symptoms that require immediate or critical care. Your pet won't be able to communicate directly with you, so it is best that you pay attention to any behavioral changes or other significant concerns. There are some critical observations that you need to look out for. These symptoms are telltale signs that you need to bring your pet to an emergency animal care center:
Severe depression and loss of consciousness
Injuries
Difficulty breathing
Seizures
Staggering,
Lameness
Sudden paralysis
Inability to urinate or defecate
Swollen abdomens
Severe vomiting or diarrhea
The signs and symptoms listed above are just general examples. Consult with your doctor about the rest of the symptoms that you need to look out for. You know your pet more than anyone else; so if you think they need medical attention, do not hesitate to contact your vet.
What Do Emergency Vets In Montgomery Charge?
Montgomery emergency vet clinics charge patients differently. The type of medical procedure needed plus the medication required mostly influences it. According to the most updated survey, the average cost of clinic visits in the US amounts to around $800 to $1,500. For a basic assessment and treatment, you need to have about $300. If your pet needs a surgical operation or critical care service, you need to prepare at least $4,000. In case of a serve emergency that may require immediate hospitalization or major surgery, the price may burgeon to about $4,000 or more for intensive care. Most emergency vet clinics require payment upfront so make sure to set aside enough funds as you go. Your first option is to get pet insurance. Other pet plans include primary routine care as well.
In case you are using Care Credit, you can extend your available credit so that you can get coverage for the medical bills of your pet.Also, you can save money each month. Any method you select for preparing for an emergency beforehand will help you in making things much easier in case of an emergency and efficiently help your pet to receive the medical care they require.