Emergency Veterinarians in Huntsville, AL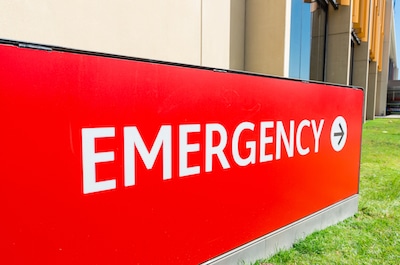 Your pets such as dogs, cats, and hamsters may need emergency care at some point. They might get injured or need help in delivering their young. Most clinics are open during regular office hours while a few are available 24 hours. It can be quite tricky to find a clinic that can cater to all your pet's needs. To make things easier, you can use the following steps below:
Talk to your pet's veterinarian.
If you are already seeing a regular veterinarian for your pets needs such as grooming and de-worming, you can ask help from them. In case they don't offer emergency care, they might be able to give you an animal hospital referral.
To look for a possible clinic, search online with terms such as "emergency veterinary in Huntsville". If you want to be more specific, use keywords like "emergency vet clinic for dogs in Huntsville AL". Be sure you check out the vets reviews to make sure they are highly recommended. We have put the work into creating a list of ER vets in Huntsville, just check them out at the bottom of this page. We make it easy to get driving directions so that you can get on your way immediately.
Seek suggestions from various sources
Do you have friends and family members who take care of pets as well? Perhaps they can recommend an excellent veterinary clinic. You may also search for online reviews on Google or on social media to see which ones are the best in your area. It is always a good idea to be ready with a list of animal hospitals and veterinarians near you before an emergency occurs. This way, you will know where you take your pet during an emergency.
---
Animal Emergency & Critical Care
Number: 256-533-7600
Address: 2112 Memorial Pkwy SW, Huntsville, AL 35801
Website: animalercriticalcare.com
Description: When your pet needs after-hours emergency veterinary care or requires specialized medical attention, our trusted emergency veterinarians and veterinary staff are here for you and your pet. We offer the best emergency care in the Huntsville AL area. At Animal Emergency & Critical Care, we will treat your pet as a valued member of both your family and our family. We understand and support the bond you have with your pet, and our entire purpose is to care for your pet when he or she needs us the most.
Hours of Operation:
Monday – Thursday: 6:00 pm – 8:00 am
Friday – Monday: 6:00 pm – 8:00 am
---
Huntsville Veterinary Specialists & Emergency
Number: 256-715-8389
Address: 800 Doctor Joseph E. Lowery Boulevard, Huntsville, AL 35801
Website: hvsevet.com
Description: The goal of the Emergency Service of our veterinary specialty hospital is to provide the highest level of emergency medical and surgical care in conjunction with consistent and effective communication with the client and referring veterinarian.
Hours of Operation:
Monday – Sunday: Open 24 Hours
---
Whitesburg Animal Hospital PC
Number: 256-882-0950
Address: 8407 Whitesburg Dr, Huntsville, AL 35802
Website: whitesburganimalhospital.com
Description: Our hospital is equipped to provide emergency services including diagnostic testing, surgical procedures, critical care monitoring, and post-anesthetic monitoring. In addition, our veterinarians and staff are experienced in providing emergency care by assessing the ABC's of basic life support: Airways, Breathing, and Circulation.
Hours of Operation:
Monday – Friday: 7:00 am – 6:00 pm
Saturday: 7:00 am – 2:00 pm
Sunday: 4:30 pm – 5:00 pm
---
What is an Emergency Veterinarian?
Veterinarians care for domesticated animals such as dogs, cats, and birds as well as other pets. After vet school, the animal doctor has the option to extend his study and training further. Below are some of the types of animal doctors you can choose from:
General practice veterinarians
General practitioners train and study for at least nine years. They trained and studied for at least eight years, so they have enough experience to help your pet in case they suffer from an illness or other health problem like urinary tract infection. Feel free to consult with your pet's veterinarian about emergency care. To learn about your options, you can consult with your pet's veterinarian. Seek advice from your vet on an emergency clinic that he highly recommends.
When it comes to attending to immediate medical concerns such as fractures and severe vomiting, you need the help of a seasoned ER animal doctor. They graduated from veterinary medicine and trained for an additional three to five years to improve their skills in providing emergency and critical care to animals. Most likely, they have handled more than a thousand cases over the years. Some veterinary doctors provide emergency care as well as general medical services.
In addition to 8 years of university education to become a veterinarian, specialists undergo 4 more years of specialized study and training on their chosen field of veterinary medicine. A few examples of specialists include cardiologists, ophthalmologists, animal welfare, dentists, and dermatologists. There are also specific doctors that cater to exotic animals, felines, small animals and canines. Sometimes, it's better to find specialists when your pet suffers from a rare illness. They can run through diagnostic tests to determine the underlying cause of the health problem. There are a number of registered and certified veterinary specialists in Huntsville.
What to expect when you visit an emergency clinic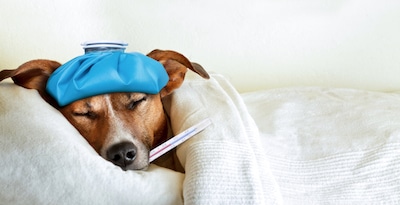 ER vet clinics are often filled with anxious pet owners. Like you, they are worried about the condition of their pet. In most cases, there is no booking policy in an emergency vet clinic. The assistants will perform the necessary diagnostic tests. If the animal has a broken leg due to an accident, the doctor may also check for signs of internal injuries so that they can recommend the most appropriate medical procedure. If needed, the vet will request for additional laboratory tests to further assess the symptoms of your pet. They will take your pet in the treatment area for further tests. Take note that you won't be allowed to come with your pet because of the large number of patients being treated. Once the medical staff returns with your pet, they will start discussing the treatment plan or options. For more severe cases, they may require your pet to undergo more laboratory tests.
Common animal emergencies
Pets can suffer from a wide range of emergency medical problems. For example, your dog might also suffer from panic attacks. Make it a habit of observing your pet and paying attention to how it behaves when it's not ill. This way, you can quickly detect any unusual behavior. The symptoms below are some of the important symptoms you must look out for:
Broken limbs
Anxiety
Animal Bites
Bloated abdomens
Body paralysis
Depression
Breathing difficulty
Loss of consciousness
Severe seizures
Loss of appetite
Excessive vomiting
Urinating or defecating problem
The symptoms enumerated above are only a few examples. To learn the other signs that you need to look out for, ask your pet's regular veterinarian. Pay attention to any sudden changes in your pet's behavior because it might be a sign that they are suffering from a medical condition.
Aside from the symptoms, be extra attentive to any changes in behavior and activities. They can provide you with quick and effective solutions as soon as possible. Don't wait until the next morning before you contact a veterinarian.
What are the costs involved in visiting an emergency vet in Huntsville?
The cost with an emergency vet consultation in Huntsville varies based on the gravity of the animal's condition and what processes he has to undergo. As such, you need to find a suitable clinic in Huntsville that can provide the required service for a reasonable price. According to the latest statistics, pet owners usually pay around $800 to $1,500 every time they go to the vet clinic for emergency service. Our estimate for an ER visit including initial evaluation and basic treatment is at $300. The price may increase based on the condition of your pet. It may cost more for additional prescriptions after your pet gets discharged. Since clinics charge the fees upfront, you may need to start saving money for your pet's future need. As such, you need to have enough funds when the moment comes.
Your first option is to get pet insurance. Some insurances may cater for all medical bills and thus making it beneficial. Consult with your pet's doctor about the insurance coverage in case you're not sure which policy provider you should pick. CareCredit is a prominent credit line that you can also look into.
Lastly, there are old methods of saving a certain amount of money either monthly or annually to cater for emergencies in the future. Try to allow a small percentage of your income for your pet's emergency fund. It doesn't matter how you generate the funds needed for the emergency vet service. However you choose to cover your pet's medical expenses, it is best to come prepared against any financial trouble and be able to provide your pet with the best medical care possible.