Putting My Dog Down Tomorrow, How Do I Say Goodbye?
There are no words to describe how difficult it is to say goodbye to a treasured pet.
Even if we know it is the right decision, watching your pet leave this world is devastating.
With this being a moment you will always remember, many want to be sure that they do it the right way.
Not only do we want to ensure our dog's comfort as they pass, but we want them to know how loved they are in the days leading up to it.
Saying goodbye is hard, so let's discuss some of the ways in which you can treasure your pup in the days leading up to their goodbye.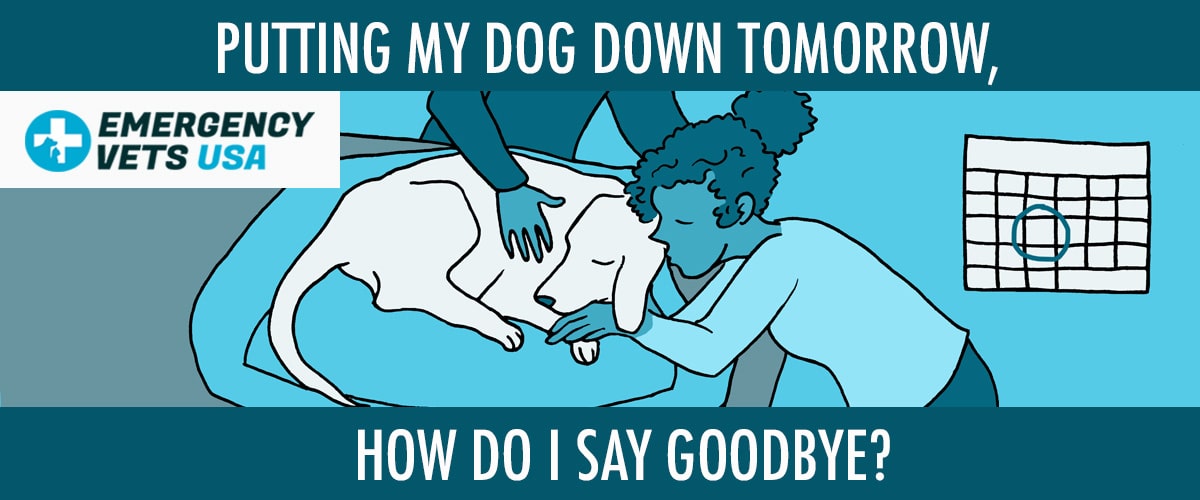 Realize That Your Decision Is Valid
Before we discuss some of the ways in which you can celebrate your pup before they pass, we should first mention how important it is to be confident in your decision to say goodbye.
We know there will always be second guesses when you think back on this moment, but just know that euthanasia can be the purest form of love for our animals.
If you and your veterinarian have decided that your dog no longer lives a full life, then this decision is not only valid, but it is appreciated by your dog.
We have the ability to end our dog's suffering, and that is a beautiful thing.
How Do I Say Goodbye To My Dog?
Once you begin to feel confident in your decision to say goodbye to your dog, it is time to determine a game plan for the days leading up to their euthanasia.
We know every situation is different based on the dog's current health status, but let's list a few options below.
1.) Spend Quality Time With Them
There is nothing our dogs enjoy more than spending time with us.
Their favorite memories from this life will undoubtedly be moments spent at your side, so we will want to prioritize quality time with them in their last few days with us.
This can involve anything from cuddling on the couch to going for car rides together.
2.) Offer Yummy Treats
If you know that your dog always wanted a big bite of a certain food, then it is time to shower them with yummy options on the day they are set to pass.
Many clients will offer their dogs hamburgers, steaks and ice cream cones a few hours before they put them to sleep, as they know their pups will not have to endure an upset stomach that could have came along with it.
If you know your dog has a favorite food or treat, be sure to offer them plenty.
3.) Participate In Their Favorite Activities
Is there an activity that your dog enjoys to this day?
If so, be sure to fit in some time to participate in this activity together.
This can include anything from playing fetch to going for a walk through the park.
If you know your pup will enjoy this one last activity together, be sure to make time for it if possible.
4.) Taking Photos And Videos
Photos and videos of your dog from their last days on this earth will be painful to look at for a while, but you will be so thankful you have them down the line.
This is one of the most common regrets I hear from pet owners putting their dogs to sleep, is that they wish they captured some of their last treasured moments together.
Some people even hire photographers to take photos on their last day, but even simple photos from your phone will be wonderful to look back on.
5.) Be With Them If You Can When They Pass
While we know not everyone can handle being with their dog as they pass, we encourage you to do so if possible.
Our dogs love us more than anything in this world, so being with them in their last moments only makes sense.
We know it sounds scary, but it truly is a peaceful moment that you can support your dog through.
Once it is over, we guarantee you will not regret your decision to be with them.
6.) Ask Your Vet About Aftercare
Everyone wants to memorialize their pet in their own way.
Most cremation services offer an array of different memorial and plaque options, so we encourage you to speak with your vet about these options before the day comes.
This will prevent you from feeling rushed in the moment.
What Can I Expect During The Euthanasia Process?
If you have never been present when a pet is put to sleep, we understand how nervous you may be.
Though seeing your pet leave this world will be hard no matter how prepared you are, it really is a peaceful moment that you will be glad you were there for.
While every animal hospital or euthanasia service will have their own protocol, there are a few standard steps you can expect.
First, your veterinarian or vet tech will place an IV catheter in your pet's arm.
This will allow you to hold your pet in any position, and prevent anyone from having to search for a vein when the moment comes.
Once you are ready to say goodbye to your dog, your vet will typically administer a solution in two steps.
First, they will administer a sedative that allows your dog to drift asleep peacefully.
They will fall asleep within 5-15 seconds, and you will feel their body loosen.
Be sure to hold their head in these moments, and give them a big hug.
We encourage you to talk to your dog in these moments and tell them how much you love them, because they may still hear you.
Once the sedative has been administered, your vet will tell you that they are about to administer the euthanasia solution.
Once they pump the medication into their catheter, your dog's heart will stop within moments.
You will not notice any change due to them already being sedated, but they will simply not wake up.
Your vet will then listen to their heart with a stethoscope to confirm that they are no longer with us.
Once your dog has passed away, your vet will let you spend as much time with your dog as you need.
Once you are ready to say goodbye and leave the hospital, your vet will take your pup and reach out to the aftercare service you chose.
Final Thoughts On Saying Goodbye To Your Dog
Saying goodbye is the absolute worst part of pet ownership.
We know this moment and the time following seems unbearable, but just remember that you did what was best for your companion in that moment.
They would be so proud of you for making such a difficult decision in their best interest.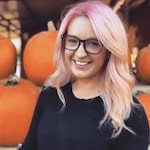 My name is Amber. I am a dedicated animal lover that turned my passion into my career. I am a Licensed Vet Tech with 12 years of experience in veterinary medicine, but I recently took my career online to help spread accurate information on animal care. With how vast the online world is, I have a strong desire to ensure that the reader always walks away with helpful pet advice. With the experience I've gained from my time in this field, I have been able to travel the world, offering my services to as many animal rescues as I can find. If I am not at my laptop, or back home visiting family, you can find me somewhere in the world, cuddling every furry friend that I can find! More About Us