Emergency Veterinarians in Tucson, AZ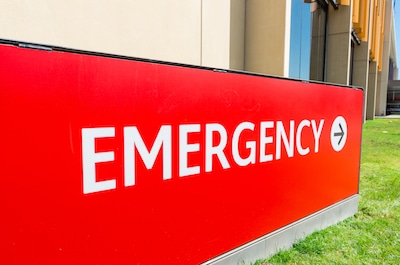 You can find many emergency veterinary clinics in Tucson. Aside from vets that are open during regular office hours, some emergency vets can accommodate clients round the clock or during weekends when most clinics are closed. Some tips would then assist in choosing the appropriate emergency clinic for a pet especially in the city and among these are:
Ask advice from your regular veterinarian
Some regular vets offer emergency services themselves so it would not hurt to ask your veterinarian if they provide this service. To look for a possible candidate, search online with terms such as emergency veterinary in Tucson. If you want to be more specific, use keywords like "emergency vet clinic for dogs in Tucson AZ".
You may use terms such as "animal hospital Tucson AZ" or "emergency vet near me" and from there you can choose an animal hospital where you can take your pet in case of an emergency. For example, you can run a search query in Google by typing "Emergency vet clinic near me".
Get sound advice from trusted sources
Who else can you depend on for honest endorsements aside from your relatives or friends? Determine if the available clinic has provided them with their pets needs or what type of doctors or specialists do they have on board. Knowing a reliable emergency vet instead of scrambling right when you need one allows better control of the situation and could save the life of your pet. An emergency can happen at any time. But, if you're well prepared, you can manage the situation better.
---
Southern Arizona Veterinary Specialty and Emergency Center
Number: 520-888-3177
Address: 7474 E Broadway Blvd, Tucson, AZ 85710
Website: southernazvets.com
Description: Southern Arizona Veterinary Specialty & Emergency Center offers state-of-the-art equipment and treatment regimens are similar to those found in human hospitals. Our in-house laboratory can provide fast and accurate, lifesaving information which enables us to aggressively and appropriately treat your pet. In order to be proactive rather than reactive, we have an extensive monitoring network and outstanding professional and support personnel. When seconds count… we are here for you!
Hours of Operation:
Monday – Sunday: Open 24 Hours
---
VCA Valley Animal Hospital and Emergency Center
Number: 520-748-0331
Address: 4984 E 22nd St, Tucson, AZ 85711
Website: vcahospitals.com
Description: At VCA Valley Animal Hospital and Emergency Center, we've helped pets live longer, healthier lives for more than 60 years. Our breadth of experience, facilities and capabilities are unmatched in Tucson. Our veterinarians, technicians, and pet-friendly support staff are trained to the highest standards. Their thorough knowledge of the latest procedures and medicines ensures that our patients receive the best in prevention and healing care.
Hours of Operation:
Monday – Sunday: Open 24 Hours
---
Veterinary Specialty Center, VSCOT
Number: 520-795-9955
Address: 4909 N La Cañada Dr, Tucson, AZ 85704
Website: vscot.com
Description: When you choose the Veterinary Specialty Center of Tucson, you can be confident you are selecting the specialty and emergency medical center of choice for family veterinarians and pet owners. Every day, our dedicated team of experienced board-certified veterinarians, veterinary technicians and support staff use their extensive experience, skill and love for animals to provide your pet with the best chance of a happy, healthy recovery.
Hours of Operation:
Monday – Sunday: Open 24 Hours
---
Pima Pet Clinic
Number: 520-326-7449
Address: 4832 E Speedway Blvd, Tucson, AZ 85712
Website: tucsonveterinaryhospital.com
Description: Pima Pet Clinic and Animal Emergency Service is Tucson's first choice in 24-hour Emergency Care. We provide quality critical care nursing for your pet, with a veterinarian on premise 24 hours a day, 365 days a year.
Hours of Operation:
Monday – Sunday: Open 24 Hours
---
Ina Road Animal Hospital
Number: 520-544-7700
Address: 7320 N La Cholla Blvd #114, Tucson, AZ 85741
Website: inaroadanimalhospital.com
Description: Ina Road Animal Hospital is a full-service animal hospital and welcomes both emergency treatment cases as well as pet patients in need of routine medical, surgical, and dental care. Ina Road Animal Hospital has years of experience treating serious conditions and offering regular pet wellness care.
Hours of Operation:
Monday – Sunday: 8:00 am – 10:00 pm
---
Who is qualified to provide an emergency vet service?
An aspiring veterinarian goes through 8 years of university to be qualified in administering medical care for various animals such as dogs, birds, cats, snakes, other domesticated and even wild animals. After school, veterinarians may take different career paths. Here are a few examples:
This is primarily your pet's veterinarian, who you frequently visit for minor illnesses and routine checkups. Subsequently, all veterinarians are efficiently skilled in emergency care. Your regular vet is the best person to seek help during an emergency, particularly during office hours. Also, general specialists address all emergencies and have an active after-hour telephone line for clients to call in case of an emergency. Consult with your veterinarian to get a professional recommendation in case of an emergency.
Animal ER veterinarians encounter a higher number of pet emergencies throughout their career and hence are efficiently able to handle emergencies on time. These veterinarians provide critical care, complete surgical, radiology, and reproductive services. Several veterinarians do a combination of everyday practice and emergency care.
Specialists are veterinarians who have experienced further training, with usually 8 or more years of university education. The additional education is aimed at focusing on one field of veterinary medicine. Also, most emergency vet clinics have qualified veterinarian practitioners available, as well as other medical professions such as surgeons, neurologist, cardiologists, and several others.
What to expect at an emergency animal hospital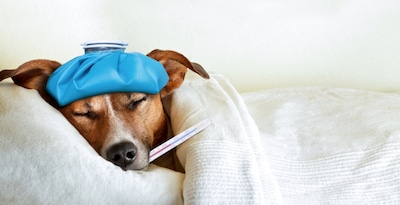 At an emergency vet, your pet will receive a full physical checkup from a specialized practitioner. Based on the findings other diagnostic tests and analysis covering urine, blood, infectious diseases, parasites, x-rays, and ultrasound may be conducted. Additionally, the veterinarians will provide an evaluation of your pet's gum color, hydration, mental state, ability to walk, abdomen as well as a chest evaluation.
The physical exam findings may trigger further diagnostic tests like blood work, urine analysis, x-rays, ultrasound, infectious diseases, parasites, and others. This full evaluation is intended to prepare an appropriate treatment plan based on the pet's condition, and the plan may entail hospitalization, surgery or discharge to go home with medications.
Common Animal Emergencies
There are some critical observations that you need to look out for. These symptoms are telltale signs that you need to bring your pet to an emergency animal care center:
Difficulty in breathing
Loss of consciousness
Severe injury
Limping or indication of pain, which could mean broken bones
Tenderness or localized change in color, which indicates
trauma
Inability to urinate
Abdominal abnormality such as bloating, loss of appetite or
restlessness
Severe seizures
Severe vomiting
Unlike humans, pets are a lot better at hiding pain, which at times makes it hard to ascertain the full extent of disease or injury affecting them. Therefore whenever one suspects a deeper problem, it is essential to get help from your local veterinarian to help identify the extent of injury or sickness.
General Costs of an Emergency Vet Clinic Visit in Tucson
Although information by one pet insurance provider indicated an average cost ranging from $800 to $1,500 per visit across the country, the general charges of an emergency exam with necessary treatments and medications are about $300. However, the cost of an emergency vet visit varies highly based on the nature of the pet's condition. For instance, a severe condition where a pet requires hospitalization or a major surgery will increase charges fast while intensive care services may cost $4,000 or more.
It is best to prepare in advance for the payment to enable fast treatment of your pet. The preparation involves choosing the most appropriate pet insurance plan. This should be done in consultation with veterinarians to advice on the best insurance policy for your pet.
Some pet insurance plans cover some or all costs, and others cover routine care. Further, many pet insurance policies include a condition for proper care of pets and vaccination. One popular insurance plan is Care Credit option, a credit line used frequently for peoples' medical or dental expenses but which also offers medical coverage for pets. Another form is the traditional technique of setting aside small amounts of money on a monthly basis for an emergency fund.