Emergency Veterinarians in Gilbert, AZ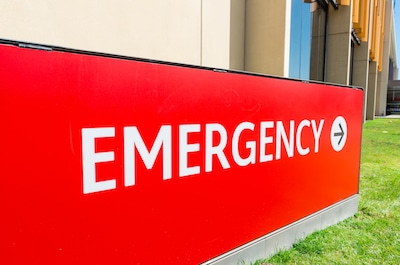 There are emergency vets in most areas across the USA. Since there are many available 24-hour clinics in the area that caters to emergency pets, it might be a bit challenging to find the right one for you. Alternatively, you can find the right veterinarian clinic through researching. To start finding an emergency care facility for your pet, follow the necessary procedures below.
Choose a vet clinic near you
Your regular veterinarian will probably have an excellent recommendation. Most reputable clinics already use online listing platforms such as Google My Business and Yelp to boost their online presence.
Ask the advice of your pet's current vet
If you already have a vet for your beloved pet, you can contact them and ask if they provide emergency services.
The fastest way to find an emergency vet near you is to search on Google for terms like "emergency vets near me" or "emergency veterinarians in Gilbert AZ". These searches will most likely pull up the most relevant listings near you. It is important to find a clinic that is closest to you who also accepts walk-in emergency calls. Be sure to call the clinic before leaving. We have listed a few qualified ER vets at the bottom of this page with their contact details and a link to directions to their clinic for faster care.
---
Arizona Veterinary Emergency & Critical Care Center
Number: 480-497-0222
Address: 86 W Juniper Ave Suite 1, Gilbert, AZ 85233
Website: azervets.com
Description: When seconds count in a pet emergency, our emergency vet team at Arizona Veterinary Emergency & Critical Care Center (AVECCC) in Gilbert, AZ, makes a difference! Our highly trained emergency veterinarians, technicians, and support staff are here for you any time of the day or night, 24/7. We work closely with your family veterinarian to ensure the best care for your pet.
Hours of Operation:
Monday – Sunday: Open 24 Hours
---
East Valley Animal Hospital
Number: 480-892-1577
Address: 81 W Guadalupe Rd, Gilbert, AZ 85233
Website: eastvalleyanimal.com
Description: Our veterinary doctors and staff are expertly trained and equipped to handle any urgent care needs your pet has. We are here for you and your pet each week from Monday-Saturday. Emergencies can include poisoning, car accidents and chocolate ingestion. If you ever feel that your pet needs emergency treatment, do not hesitate to call or come in immediately.
Hours of Operation:
Monday – Friday: 7:30 am – 5:30 pm
Saturday: 8:00 am – 1:00 pm
Sunday: Closed
---
Crossroads Veterinary Hospital
Number: 480-899-0038
Address: 3871 S Gilbert Rd, Gilbert, AZ 85297
Website: crossroadsvh.com
Description: At Crossroads Veterinary Hospital, we understand how upsetting it is when your pet is sick or injured. We also know that, when your pet is hospitalized and needs critical care services, you want the very best level of care possible. For these reasons, we offer emergency and critical care veterinary medical services. Our expert health care team is staffed with caring, compassionate, highly skilled professionals who are dedicated to providing quality care for your pet.
Hours of Operation:
Monday: 8:00 am – 7:00 pm
Tuesday: 8:00 am – 6:00 pm
Wednesday: 8:00 am – 6:00 pm
Thursday: 8:00 am – 7:00 pm
Friday: 8:00 am – 6:00 pm
Saturday: 8:00 am – 2:00 pm
Sunday: Closed
---
Why should you hire an emergency animal doctor?
Our general understanding of veterinarians is that they are the ones to go to when our pets fall ill. Veterinarians may, however, specialize in various practices that distinguish them from the other. Below are some common paths taken by vets:
This is primarily your pet's veterinarian, who you frequently visit for minor illnesses and routine checkups. They also assist in emergencies particularly during office hours in addition to offering advice when such incidences arise. Moreover, in some places, general practitioners handle all emergencies and even get telephone contacts for those clients in need of veterinary services after working hours to call. General practitioners can also help with local emergencies or help get the pet to a 24-hour pet hospital. They also establish a working relationship with local emergency health centers, to provide 24-hour care for your pets.
This category of veterinarians involves general practitioners who choose to work in emergency clinics and will handle thousands of pet emergencies in their career time. They might have access to more generalized equipment.
The additional education is aimed at focusing on one field of veterinary medicine. As we generally know, a good specialist should provide quality and intense care for your pet. In the United States, specialist veterinarians are certified by the American College of Veterinary Emergency and Critical Care (ACVECC) to provide the highest quality pet care in case of medical crisis. Almost all major cities have a number of ACVECC-certified veterinarians available.
What to expect at an emergency animal hospital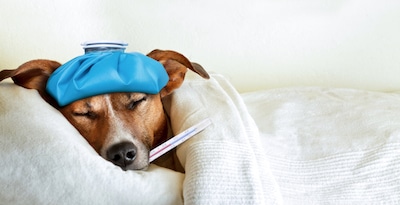 In an emergency clinic, a full physical examination is done on the pet focusing on numerous areas including; heart rate, chest, breathing rate, temperature, hydration, abdomen, mental state, gum color, and walking ability among others. The thorough exam is done to evaluate and then identify any other possible serious complications and internal injuries even when the problem is evident like a broken leg due to a car accident. The detailed physical examination covers many areas of the pet such as heart rate, breathing rate, temperature, gum color, hydration, mental state, ability to walk, abdomen, chest and many more.
Common Animal Emergencies
Below are some general symptoms you must check. If you observed these symptoms, drive to the nearest emergency care center for pets:
Difficulty in breathing
Loss of consciousness
Severe injury
Limping or indication of pain, which could mean broken bones
Tenderness or localized change in color, which indicates
trauma
Inability to urinate
Abdominal abnormality such as bloating, loss of appetite or
restlessness
Severe seizures
Severe vomiting
Unlike humans, pets are a lot better at hiding pain, which at times makes it hard to ascertain the full extent of disease or injury affecting them. Therefore whenever one suspects a deeper problem, it is essential to get help from your local veterinarian to help identify the extent of injury or sickness.
General Costs of an Emergency Vet Clinic Visit in Gilbert
Treatment of pests is generally perceived to be costly, with an average of $800 to $1,500 per visit. The cost also varies based on pet type and ailment condition. For instance, dogs are generally more expensive than cats, and an emergency exam with necessary treatments and medications will cost about $300 while severe conditions like intensive care cost about $4,000 and above.
It is also important to prepare in advance for the payment which often is due during treatment as this eases the process and enables timely treatment and care for the pet. A variety of pet insurance plans are available in the market from which pet owners can choose the most appropriate.
Some pet insurance plans cover some or all costs, and others cover routine care. Further, many pet insurance policies include a condition for proper care of pets and vaccination. One popular insurance plan is Care Credit option, a credit line used frequently for peoples' medical or dental expenses but which also offers medical coverage for pets. Another form is the traditional technique of setting aside small amounts of money on a monthly basis for an emergency fund.