Emergency Vets in Mesa, AZ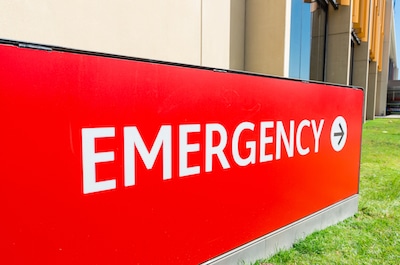 There are several emergency vet clinics you can find in Mesa. Emergencies are abrupt incidences and consequently cannot be planned. However, it is always best to conduct an advanced search when finding an emergency veterinarian for your pet to know the location of the animal hospital as this saves time in the event of an emergency. But, how can you find the perfect emergency clinic for your pet? Here are some useful pointers that you can apply:
The veterinarians you have worked with in the past are most likely to recommend some of the best ER vets in the city. Since they know what emergency clinics are around, they would be your best option for information.
A lot of veterinarians in the city work with emergency clinics to provide better medical services to their patients. For example, you can run a search query in Google by typing "Emergency vet clinic Mesa AZ" or "animal hospital near me". You can also check our list of qualified ER vets listed at the bottom of this page for faster assistance.
Seek advice from your trusted loved ones
Who else can you depend on for honest endorsements aside from your relatives or friends? Ask for their referral and advice. To find the best clinic, it's best that you perform your research in advance. It will allow you to look at every available clinic in your area.
---
VCA Animal Referral and Emergency Center of Arizona
Number: 480-898-0001
Address: 1648 N Country Club Dr, Mesa, AZ 85201
Website: vcahospitals.com
Description: Our doors are always open, and our hospital is always staffed with a doctor capable of handling any emergency situation, as well as specialists who are available on call after hours for the most critical of patients.
Hours of Operation:
Monday – Sunday: Open 24 Hours
---
1st Pet Veterinary Centers – Mesa
Number: 480-924-1123
Address: 5404 E Southern Ave, Mesa, AZ 85206
Website: 1stpetvet.com
Description: When your pet is critically ill or injured, the amount of time it takes to be treated could drastically affect how well and if your pet recovers. Our emergency services are available 24 hours a day, 7 days a week, 365 days a year, including holidays. No appointment is needed if your pet is having a medical emergency.
Hours of Operation:
Monday – Sunday: Open 24 Hours
---
Augusta Ranch Animal Hospital
Number: 480-380-6710
Address: 2721 S Ellsworth Rd #101, Mesa, AZ 85209
Website: augustaranchanimalhospital.com
Description: Our Veterinarians are experienced in treating and caring for all breeds of dogs and cats from the smallest to the largest or geriatric dogs and cats. We are vets in Mesa and Gilbert AZ that can provide full service for your pets including puppies, kittens and the senior or geriatric dogs and cats.
Hours of Operation:
Monday – Friday: 8:00 am – 6:00 pm
Saturday: 8:00 am – 4:00 pm
Sunday: Closed
---
Central Mesa Veterinary Hospital
Number: 480-964-9601
Address: 2205 E Main St, Mesa, AZ 85213
Website: centralmesavet.com
Description: Central Mesa Veterinary Hospital is a full service animal hospital and will take both emergency cases as well as less urgent medical, surgical, and dental issues. Dr. Senter is experienced in all types of conditions and treatments. Beyond first rate pet care, we make our clinic comfortable, kid-friendly, and a very calm environment so your pet can relax in the waiting room and look forward to meeting his or her own Mesa veterinarian.
Hours of Operation:
Monday – Friday: 8:00 am – 6:00 pm
Saturday: 8:00 am – 4:00 pm
Sunday: Closed
---
What to expect from a seasoned emergency vet
Veterinarians undergo eight years of school and training before they can acquire a license. After a veterinarian finishes school and training, they have several career path options:
These are the regular veterinarians trained in veterinary for four years and who provide routine pet care and also the treatment for a variety of minor diseases. Subsequently, all veterinarians are efficiently skilled in emergency care. Your regular vet is the best person to seek help during an emergency, particularly during office hours. General practitioners can also help with local emergencies or help get the pet to a 24-hour pet hospital. Consult with your veterinarian to get a professional recommendation in case of an emergency.
This category of veterinarians involves general practitioners who choose to work in emergency clinics and will handle thousands of pet emergencies in their career time. They might have access to more generalized equipment. Others are integrated medicine like acupuncture, laser therapy, and massage and laser therapy. In some places, these emergency services are open for 24 hours, and the animal ER veterinarians work with the pet owners and their primary care veterinarian to ensure the animal receives quality treatment.
Specialists undergo additional college training where they focus in one field of veterinary medicine, a process that stretches the entire education period to 12 or more years. At the end of such lengthy and extensive training, specialist veterinarians are competent enough to offer top-notch pet care. Since most emergency vet clinics have other veterinary specialists like surgeons, neurologists, and cardiologists, it is likely that in these clinics the pets would be attended to by professionals with emergency and critical care veterinarian skills. In Mesa, there are some ACVECC-certified veterinarians.
What to expect at an emergency animal hospital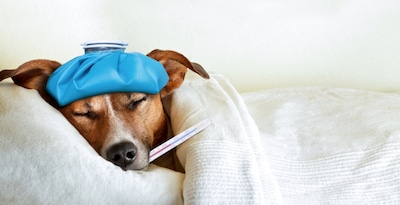 In an emergency clinic, a full physical examination is done on the pet focusing on numerous areas including; heart rate, chest, breathing rate, temperature, hydration, abdomen, mental state, gum color, and walking ability among others. This may include breathing rate exams, heart rate exams, and temperature exams. Additionally, the veterinarians will provide an evaluation of your pet's gum color, hydration, mental state, ability to walk, abdomen as well as a chest evaluation.
The physical exam findings may trigger further diagnostic tests like blood work, urine analysis, x-rays, ultrasound, infectious diseases, parasites, and others. This full evaluation is intended to prepare an appropriate treatment plan based on the pet's condition, and the plan may entail hospitalization, surgery or discharge to go home with medications.
Common Symptoms of Pet Emergencies
As much as possible, if you see any of the symptoms below, you must contact your pet's veterinarian right away:
Severe injury
Unexplained or uncontrollable bleeding
Any sign of severe pain such as crying when touched
Lack of mobility or paralysis
Severe seizures
Inability to urinate
Trauma indicated by an abnormality in skin color
Bloated abdomen
Severe vomiting and loss of appetite
Notably, pets often tend to hide their pain a lot better compared to human beings thus making it a bit difficult to tell the full depth of the injury or the diseases affecting your pet.
General Costs of an Emergency Vet Clinic Visit in Mesa
Although information by one pet insurance provider indicated an average cost ranging from $800 to $1,500 per visit across the country, the general charges of an emergency exam with necessary treatments and medications are about $300. However, the cost of an emergency vet visit varies highly based on the nature of the pet's condition. For instance, a severe condition where a pet requires hospitalization or a major surgery will increase charges fast while intensive care services may cost $4,000 or more.
It is also important to prepare in advance for the payment which often is due during treatment as this eases the process and enables timely treatment and care for the pet. A variety of pet insurance plans are available in the market from which pet owners can choose the most appropriate.
Some pet insurance plans cover some or all costs, and others cover routine care. Further, many pet insurance policies include a condition for proper care of pets and vaccination. One popular insurance plan is Care Credit option, a credit line used frequently for peoples' medical or dental expenses but which also offers medical coverage for pets. Another form is the traditional technique of setting aside small amounts of money on a monthly basis for an emergency fund.