Emergency Veterinarians in Palm Harbor, FL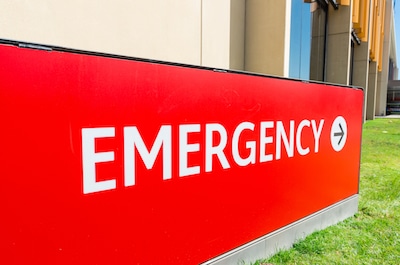 Many cities have 24-hour emergency vet clinics, but others operate in the evenings and weekends when regular veterinarians are off-duty. Since there are many available 24-hour clinics in the area that caters to emergency pets, it might be a bit challenging to find the right one for you. But, how can you find the perfect emergency clinic for your pet? Here are some useful pointers that you can apply:
Seek help from your pet's veterinarian.
Veterinary clinics that run during regular hours more often know of an emergency vet clinic or animal hospital that they highly recommend. If you have an emergency doctor, they might have a partnership with a local 24/7 medical clinic. You can request for a clinic referral from your animal doctor.
There are various ways you can obtain information today. When you start your search, use keywords like "emergency animal clinic Palm Harbor FL" or "veterinary clinic" as well as localization terms to narrow down the results to the clinics near your location. We have also done the research for you and listed the top 3 vet clinics in Palm Harbor down below.
Get advice from loved ones
Do you have friends and family members who take care of pets as well? Perhaps they can recommend an excellent veterinary clinic. If immediate sources are not available, you can also check social media for online ratings or feedback from other pet owners. It is always a good idea to be ready with a list of animal hospitals and veterinarians near you before an emergency occurs. This way, you will know where you take your pet during an emergency. Using the tips provided above, you can choose at least three potential clinics where you can bring your pet for an emergency or critical care service.
---
Animal Emergency & Urgent Care
Number: 727-786-5755
Address: 30610 US-19, Palm Harbor, FL 34684
Website: emergencyanimal.com
Description: Animal Emergency & Urgent Care is a full service, small animal veterinary hospital located in Tampa Bay. We are dedicated to helping you with your pet's needs, and we are here to provide the best care possible.
Hours of Operation:
Monday – Friday: 5:30 pm – 7:00 am
Saturday – Monday: 7:00 am – 7:00 am
---
Aa Animal Er Center
Number: 727-787-5402
Address: 36401 US-19, Palm Harbor, FL 34684
Website: aaanimalercenter.com
Description: AA Animal ER Center is an animal emergency clinic locally owned and operated since 2005. Our services include emergency care as well as overnight intensive care and post-op treatment. Our office is open when your regular veterinarian is closed to provide your pet with compassionate critical care.
Hours of Operation:
Monday: 12:00 am – 8:00 am & 5:30 pm – 8:00 am
Tuesday: 5:30 pm – 8:00 am
Wednesday: 5:30 pm – 8:00 am
Thursday: 5:30 pm – 8:00 am
Friday: 5:30 pm – 12:00 am
Saturday – Sunday: Open 24 Hours
---
The Vet Clinic of Palm Harbor
Number: 727-781-7704
Address: 35891 US Hwy 19 N, Palm Harbor, FL 34684
Website: thevetclinic.com
Description: We have a veterinarian and personnel on duty 6 days a week who are trained and equipped to handle any urgent care your pet has. Usually an emergency team consists of at least one veterinarian and several technicians working together to save a pet's life. Emergencies can be things such as: rat bait poisoning, hit by car, and chocolate ingestion, just to name a few. If you ever feel that your pet needs emergency treatment do not hesitate to call or come in immediately. If possible it is best to call before coming in so that a team member can advise you on your particular emergency.
Hours of Operation:
Monday – Friday: 7:30 am – 6:30 pm
Saturday: 8:00 am – 12:00 pm
Sunday: Closed
---
What is an emergency veterinarian?
It takes years to study veterinary medicine. The doctor has to spend four years to complete a bachelor's degree program and another four years to finish in veterinary school. Veterinarians may, however, specialize on various practices that distinguish them from the other. Below are some common paths taken by vets:
General practice veterinarians
Regular veterinarians who handle minor illnesses, routine care and provide primary treatment categorize as general practitioners. Also, they can provide routine medical care and euthanize old animals. They can help pets that are sick with all kinds of diseases such as urinary tract infection, animal bites, Q fever, rabies, and common flu. Some general practitioners are only available during office hours, while others extend their shift and serve patients 24 hours a day. General practitioners typically handle emergencies after office hours and attend to emergency calls when necessary. Others team up with emergency and critical clinics and accommodate patients 24 hours a day, seven days a week.
Other veterinarians prefer taking on emergencies. They graduated from veterinary medicine and trained for an additional three to five years to improve their skills in providing emergency and critical care to animals. Some vets conduct both emergency and general care.
Veterinarians who undergo a total of 8 years of school plus four more years of their chosen field of veterinary medicine are certified as specialists. A few examples of specialists include cardiologists, ophthalmologists, animal welfare, dentists, and dermatologists. You can also find some clinics that have in-house neurologists, emergency and critical care specialists, cardiologists, oncologists and other kinds of specialists. Specialists are the most reliable providers of the highest quality of pet care in your area. In Palm Harbor, you can find a large number of ACVECC certified veterinarian specialists.
What happens when you go to the emergency vet?
For the doctors to determine the cause of your pet's health condition, they have to conduct a thorough examination. Pre-evaluation involves recording the animal's temperature, pulse or heart rate, respiratory rate, responsiveness, gum color, hydration, mobility, and others. If the animal has a broken leg due to an accident, the doctor may also check for signs of internal injuries so that they can recommend the most appropriate medical procedure. This is to prevent overcrowding the examination area and stressing the other patients. Once the doctors complete the initial assessment, they might require additional laboratory tests such as urine analysis, fecal analysis, and blood tests to ensure that they don't miss out on any possible threat. The treatment plan will contain the pet's condition plus the required medication and medical procedure. For more severe cases, they may require your pet to undergo more laboratory tests.
Signs that your pets need immediate medical attention
Pets can suffer from a wide range of emergency medical problems. For example, your dog might also suffer from panic attacks. Make it a habit of observing your pet and paying attention to how it behaves when it's not ill. This way, you can quickly detect any unusual behavior. Below are some general symptoms you must check. If you observed these symptoms, drive to the nearest emergency care center for pets:
Difficulty breathing
Unconscious and unresponsive
Severe injury
Excessive bleeding or change in skin color indicating internal
bleeding
Paralysis
Limping or swelling indicating a fracture
Inability to urinate or defecate
Excessive urination or defecation
Presence of blood in urine, stool or vomit
A bloated and hard abdomen
Lack of appetite
Severe vomiting
Seizures
The many symptoms above are just a few examples. If your pet exhibits any of these symptoms, go to the ER vet clinic right away. If you notice anything out of the ordinary, that is not on the list above, feel free to contact your regular veterinarian. They will refer you to an ER vet clinic in case the condition calls for an expert. Don't waste time because it may cost your pet's life.
How much does it cost to have a pet hospitalized in Palm Harbor
Fees associated with consulting an ER vet in Palm Harbor may vary depending on what tests and treatment your pet had to receive. It's hard to provide a ballpark figure for the costs involved because it largely depends on the type of medical care needed. Research conducted by a pet insurance company conveyed that an average pet visit costs around $800-$1,500. If your pet needs hospitalization because of a significant injury or a severe health condition, you can expect the medical bill to go as high as $4,000. Intensive care cases often come in at $4,000 and up. If the illness or condition of your pet calls for surgery, you should have at least $4,000.
Remember it is essential to have insurance coverage for your pet. Ask your agent about plans that cover routine care. Ask your vet if they can refer you to a reliable insurance provider. In case you are using Care Credit, you can extend your available credit so that you can get coverage for the medical bills of your pet. Also, you can start saving money today. Saving a small fraction of your money as early as possible can help you prepare for future emergency medical bills. Whatever method you choose to save money, it's best to start as early as possible.
Looking for other emergency vets in Florida?