Emergency Vets in Clearwater, FL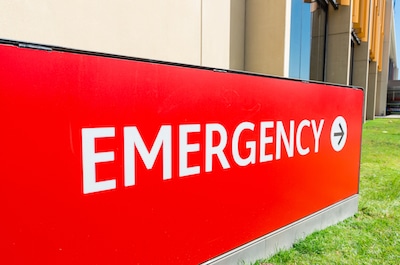 Many cities have 24-hour emergency vet clinics, but others operate in the evenings and weekends when regular veterinarians are off-duty. If you ever need immediate critical care for your pet, there are also several clinics that provide emergency medical services 24/7. It can be quite tricky to find a clinic that can cater to all your pet's needs. To make things easier, you can use the following steps below:
Ask advice from your existing veterinarian
If your pet already has an attending vet, ask them who they suggest for emergencies. Most vet offices will have a list of animal hospitals nearby that they would recommend. Since they know what emergency clinics are around, they would be your best option for information.
You can search by using terms such as "emergency vet Clearwater FL" or "animal hospital near me". We have already researched local listings and have posted them below with their phone numbers and driving directions.
Recommendations from friends
Social media research might be useful to get extensive and knowledgeable research on different vet clinics around the area. However, online reviews or social media may be helpful in a case where you have moved to a new town and might not know anyone there.
---
BluePearl Veterinary Partners
Number: 727-572-0132
Address: 4525 Ulmerton Rd, Clearwater, FL 33762
Website: bluepearlvet.com
Description: We're here for your pets in their time of need. Our BluePearl Clearwater veterinary hospital is open 24 hours, seven days a week, 365 days a year. Whether you have an emergency or your family vet is closed, we use state-of-the-art medicine to treat your pet's urgent care needs. Our skilled team of board-certified specialists and emergency clinicians is here to help you and your pet.
Hours of Operation:
Monday – Sunday: Open 24 Hours
---
Harborside Animal Hospital
Number: 727-726-1616
Address: 1590 McMullen Booth Rd k5, Clearwater, FL 33759
Website: harborsideanimalhospital.com
Description: Harborside Animal Hospital in Clearwater, Florida, is a family-owned, full-service animal hospital that handles emergency cases, as well as less urgent medical, surgical, and dental patients. Our team is committed to educating our clients on how to keep your pets healthy all year round.
Hours of Operation:
Monday – Friday: 9:00 am – 6:00 pm
Saturday: 9:00 am – 2:00 pm
Sunday: Closed
---
All Pet Care
Number: 727-442-9111
Address: 1453 Sunset Point Rd, Clearwater, FL 33755
Website: allpetcare.com
Description: During the day, you can always come right over if you have, or even think your pet is having an emergency! If you give a quick call on the way over, we can meet you at your car, help your pet into the building, take care of your pet while you finish your admittance procedures. Emergencies are triaged and assessed for patient comfort and life stability before anything else we do. A pet in pain or in a life-threatening condition is our top priority.
Hours of Operation:
Monday – Friday: 7:30 am – 6:30 pm
Saturday: 9:00 am – 2:00 pm
Sunday: Closed
---
What is an emergency veterinarian?
Veterinarians care for domesticated animals such as dogs, cats, and birds as well as other pets. After they graduate from university, they undergo a series of training and take up specialization courses. Below are some of the examples of specializations:
The general practitioners are the regular veterinarians who check on pets for routine care and minor illnesses. They also assist in emergencies particularly during office hours in addition to offering advice when such incidences arise. These practitioners are also in contact with local emergency clinics, which provide 24-hour veterinary services to ensure pets get quick treatment and care in the event of an emergency. Most general practitioners are members of the American Veterinary Medicine Association (AVMA).
This category of veterinarians involves general practitioners who choose to work in emergency clinics and will handle thousands of pet emergencies in their career time. They might have access to more generalized equipment.
Specialists undergo additional college training where they focus in one field of veterinary medicine, a process that stretches the entire education period to 12 or more years. At the end of such lengthy and extensive training, specialist veterinarians are competent enough to offer top-notch pet care. Also, most emergency vet clinics have qualified veterinarian practitioners available, as well as other medical professions such as surgeons, neurologist, cardiologists, and several others.
In the United States, specialist veterinarians are certified by the American College of Veterinary Emergency and Critical Care (ACVECC) to provide the highest quality pet care in case of medical crisis. Almost all major cities have a number of ACVECC-certified veterinarians available.
What to Expect at an Emergency Animal Hospital
At an emergency vet, your pet will receive a full physical checkup from a specialized practitioner. Based on the findings other diagnostic tests and analysis covering urine, blood, infectious diseases, parasites, x-rays, and ultrasound may be conducted. Additionally, the veterinarians will provide an evaluation of your pet's gum color, hydration, mental state, ability to walk, abdomen as well as a chest evaluation.
The physical exam findings may trigger further diagnostic tests like blood work, urine analysis, x-rays, ultrasound, infectious diseases, parasites, and others. This full evaluation is intended to prepare an appropriate treatment plan based on the pet's condition, and the plan may entail hospitalization, surgery or discharge to go home with medications.
Common Animal Emergencies
There are some critical observations that you need to look out for. These symptoms are telltale signs that you need to bring your pet to an emergency animal care center:
Breathing problems
Loss of consciousness or severe depression
Abrupt paralysis
trauma or injuries, such as a broken bone or a dog bite
Inability to urinate
Bloated abdomens, especially if supplemented by depression
or restlessness or loss of appetite
Severe seizures
Severe or irrepressible vomiting
The pets usually hide pain and in case of a problem, it is necessary to consult a veterinarian to assess the disease or injury severity to enable treatment in time.
General Costs of an Emergency Vet Clinic Visit in Clearwater
Treatment of pests is generally perceived to be costly, with an average of $800 to $1,500 per visit. The cost also varies based on pet type and ailment condition. For instance, dogs are generally more expensive than cats, and an emergency exam with necessary treatments and medications will cost about $300 while severe conditions like intensive care cost about $4,000 and above.
It is best to prepare in advance for the payment to enable fast treatment of your pet. The preparation involves choosing the most appropriate pet insurance plan. This should be done in consultation with veterinarians to advice on the best insurance policy for your pet.
Some pet insurance plans cover some or all of the costs while others cover routine care, which is commendable. There is also the popular Care Credit option, a credit line often used for medical or dental expenses for humans and also covers medical care for pets. Then there is the traditional method where a person sets aside small amounts of money monthly for an emergency fund. When choosing an insurance plan, it is advisable for clients to consult a veterinarian to be guided on the best option to cover a pet.