How To Sedate A Cat For Travel
Some cats are a bit more anxious than others. Traveling can be a stressful experience for an adaptable cat, making it extremely challenging for a cat that struggles with anxiety. So can you sedate a nervous cat for travel?
In this article we will discuss the details of how to sedate a cat for travel, and discuss our favorite tips for a stress-free travel experience.
Feline Anxiety 101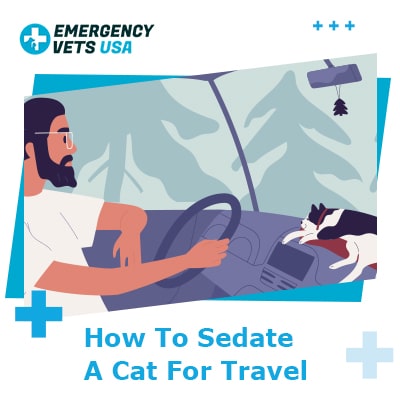 Before we dive into the details of sedating a cat for travel, it is important to understand the signs of stress in our feline friends. Not every cat will need to be sedated for travel, so it is best to have the full picture before you immediately jump to sedation.
Sometimes we know our cats well enough to know that they may have a hard time handling the stress of travel. For example, if you have a cat that is noticeably stressed with changes in their environment, they may be a good candidate for travel sedation. These cats may struggle with things as simple as rearranging furniture, or hide away from new visitors stepping into their home.
However, if your cat is generally easy going, they may be just fine throughout your travel plans without the use of sedation. A cat that is confident in their skin and comfortable in new environments may have no problem with your upcoming adventure. So how do you know if you have an anxious cat?
Some signs of an anxiety prone cat include:
Hiding when there are new changes in your home
Being afraid to enter or exit their carrier when traveling
Refusing to eat when they are adapting to a new schedule or environment
Vocalizing during previous car rides
Drooling or vomiting during previous traveling
Displaying aggression toward new people
Displaying aggression when they are nervous
If your cat displays any of the behaviors above, they may experience stress throughout your travels.
Should You Sedate Your Cat For Travel?
If your cat struggles with any of the behaviors that we discussed above, they may benefit from the help of prescribed sedation. It is much easier to prevent feline stress than it is to solve it in the moment, making it so important to be prepared when you can.
Deciding whether or not to sedate your cat for travel can be challenging for some pet owners. The thought of sedating a fur baby can be worrisome, especially if they have never taken medication before. Thankfully, there are a few trusted options that your veterinarian can recommend based on your cat's specific needs. By speaking with your veterinarian about your cat's individual struggles, they can determine the best plan of action for your trip.
Cat Sedation For Travel (Car & Plane Travel)
There are a few different approaches to sedation for travel based on your cat's needs. Each cat may struggle in their own may, making it important to get a tailored approach for your feline friend. For example, if your cat struggles with nausea each time they go for a car ride, your veterinarian may prescribe a medication that eases their anxiety, while also giving you a medication that prevents motion sickness. These medications can be sent home for one time use, or prescribed over a few day period if you are taking an extended road trip.
Some of the most common anxiety medications that your veterinarian may prescribe include Gabapentin, Buprenex, or Alprazolam. They may also prescribe Meclizine or Dramamine for cats that experience motion sickness, as well as suggest you to withhold food for 12 hours before their trip.
It is important to note that you should only offer your cat sedation if you can keep an eye on them at all times throughout your travels. If your cat is going to be away from you at any point, or will not be able to fly under the seat with you, we do not suggest giving them any type of sedative. Some airlines even refuse to store pets as cargo if they are taking any medication currently.
Natural Ways To Calm A Cat For Travel
If you are not comfortable with giving your cat any type of sedation before your travels, there are other options available to you. Some cats will do well with natural remedies and planning, and will be just fine without the assistance of prescribed medications.
Some of the best natural ways to calm a cat for travel include:
Introducing them to their carrier long before their travels. Making their crate a happy space is critical in helping your cat avoid stress on your travel day.
Spraying their carrier with an artificial pheromone product like Feliway. These products are designed to ease stress in cats and promote overall comfort. These sprays come in collar forms as well.
Getting them used to short drives before your actual adventure. You can do this by taking them on short rides around your neighborhood before your trip.
Some cats enjoy thunder shirts that swaddle them during stressful adventures. This is a similar sensation to being held or comforted by their owner.
Make their crate a cozy space. This means filling it with comfortable blankets, their favorite cat bed, their favorite toys, and other items that bring them comfort.
Final Thoughts
As you can see, there are a few ways to offer your cat comfort throughout your travels. Be sure to review the information that we discussed above, and you can better help your cat on your next trip!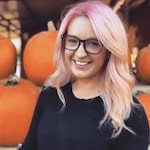 My name is Amber. I am a dedicated animal lover that turned my passion into my career. I am a Licensed Vet Tech with 12 years of experience in veterinary medicine, but I recently took my career online to help spread accurate information on animal care. With how vast the online world is, I have a strong desire to ensure that the reader always walks away with helpful pet advice. With the experience I've gained from my time in this field, I have been able to travel the world, offering my services to as many animal rescues as I can find. If I am not at my laptop, or back home visiting family, you can find me somewhere in the world, cuddling every furry friend that I can find! More About Us