Emergency Vets in Garland, TX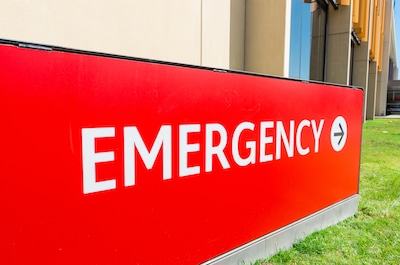 In some areas, pet owners can search among existing emergency vet clinics and select one that meets their requirements. Since there are many available 24-hour clinics in the area that caters to emergency pets, it might be a bit challenging to find the right one for you. It can be quite tricky to find a clinic that can cater to all your pet's needs. To make things easier, you can use the following steps below:
Consultation with a veterinarian
Approaching a regular veterinarian would most likely get you suggestions on where to find good services. Some clinics provide emergency services while others have a reliable animal hospital they consult for 24-hour care.
Today, the best and fastest way to look for any type of business is by running a search query in Google. You can find the closest clinic by searching for terms like "emergency vets in Garland TX" or "animal hospitals near me". Be sure you check their reviews and make sure they are open. Some of these ER vets are open 24 hours while others will have an after-hours phone number to call.
If your friends or family also have pets, you should try asking for their suggestions. They might know a seasoned emergency vet clinic in the area. Ask for their referral and advice. By following the steps above, you can create a list of potential animal clinics that you can contact in case your pet gets sick or injured. Using the tips provided above, you can choose at least three potential clinics where you can bring your pet for an emergency or critical care service. Aside from the tips above, you must also know which type of doctor to call during an emergency.
---
Animal Hospital of Garland
Number: 972-271-2687
Address: 1305 Northwest Hwy, Garland, TX 75041
Website: animalhospitalofgarland.com
Description: The veterinarians and staff at our clinic are ready to provide your pet with cutting edge veterinary medical care. From wellness exams and vaccines to advanced diagnostics and complex surgical procedures, your pet will receive high quality care at our hospital.
Hours of Operation:
Monday – Friday: 7:30 am – 6:00 pm
Saturday: 7:30 am – 12:00 pm
Sunday: Closed
---
Mercy Animal Clinic
Number: 972-530-8200
Address: 7030 N Shiloh Rd #160, Garland, TX 75044
Website: mercyanimalclinic.com
Description: Welcome to the Mercy Animal Clinic web site. We believe your pet is more than just an animal, they are part of your family, and deserve the same expectation of care that you would provide to your closest family member. We are building our practice in such a way that we can provide the best level of care to your loved one including animal care, boarding and grooming.
Hours of Operation:
Monday – Friday: 8:00 am – 6:00 pm
Saturday: 8:00 am – 12:00 pm
Sunday: Closed
---
Forest Lane Animal Clinic
Number: 972-494-1341
Address: 3121 Forest Ln, Garland, TX 75042
Website: garlandvet.com
Description: Welcome to Forest Lane Animal Clinic, your local veterinarians in Garland. We're pleased to provide a wide variety of veterinary services for animals in Garland and surrounding areas.
Hours of Operation:
Monday – Friday: 8:00 am – 6:00 pm
Saturday: 8:00 am – 12:00 pm
Sunday: Closed
---
My pet needs help, who should I contact?
Emergency veterinarians are professionals who undergo extensive training of about eight university years in order to take good care of your cat, dog, bird or other pets. Veterinarians may, however, specialize in various practices that distinguish them from the other. Below are some common paths taken by vets:
This is primarily your pet's veterinarian, who you frequently visit for minor illnesses and routine checkups. They also assist in emergencies particularly during office hours in addition to offering advice when such incidences arise. These practitioners are also in contact with local emergency clinics, which provide 24-hour veterinary services to ensure pets get quick treatment and care in the event of an emergency. General practitioners can also help with local emergencies or help get the pet to a 24-hour pet hospital.
The animal ER veterinarians are general practitioners and also specialists who opt to operate in emergency clinics. These veterinarians provide critical care, complete surgical, radiology, and reproductive services.
The additional education is aimed at focusing on one field of veterinary medicine.
What to Expect at an Emergency Animal Hospital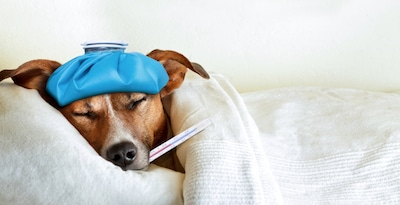 At an emergency vet, your pet will receive a full physical checkup from a specialized practitioner. The thorough exam is done to evaluate and then identify any other possible serious complications and internal injuries even when the problem is evident like a broken leg due to a car accident. The detailed physical examination covers many areas of the pet such as heart rate, breathing rate, temperature, gum color, hydration, mental state, ability to walk, abdomen, chest and many more. The physical exam findings may trigger further diagnostic tests like blood work, urine analysis, x-rays, ultrasound, infectious diseases, parasites, and others.
Common Animal Emergencies
Below are some general symptoms you must check. If you observed these symptoms, drive to the nearest emergency care center for pets:
Loss of appetite accompanied by a bloated belly
Loss of consciousness
Breathing difficulty
Body paralysis
Non-stop vomiting and pooping
Broken leg or arm
Severe trauma
Excretion problems
Severe seizure attacks
Unlike people, our pets cannot voice how they feel which means we have to be mindful about any change in behavior.
General Costs of an Emergency Vet Clinic Visit in Garland
Although information by one pet insurance provider indicated an average cost ranging from $800 to $1,500 per visit across the country, the general charges of an emergency exam with necessary treatments and medications are about $300. However, the cost of an emergency vet visit varies highly based on the nature of the pet's condition. For instance, a severe condition where a pet requires hospitalization or a major surgery will increase charges fast while intensive care services may cost $4,000 or more.
It is also important to prepare in advance for the payment which often is due during treatment as this eases the process and enables timely treatment and care for the pet. A variety of pet insurance plans are available in the market from which pet owners can choose the most appropriate.
Some pet insurance plans cover some or all costs, and others cover routine care. Further, many pet insurance policies include a condition for proper care of pets and vaccination. One popular insurance plan is Care Credit option, a credit line used frequently for peoples' medical or dental expenses but which also offers medical coverage for pets. Another form is the traditional technique of setting aside small amounts of money on a monthly basis for an emergency fund.