Emergency Vets in Flower Mound, TX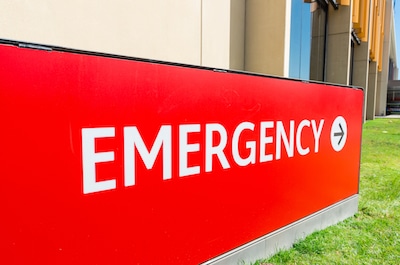 Injuries, illnesses, and other mishaps can happen at any moment, so it is crucial to have a list of emergency veterinary clinics in Flower Mound ready. By preparing ahead, you can minimize the chances of survival of your beloved cat, dog, bird, or other kinds of pet. Emergencies are abrupt incidences and consequently cannot be planned. However, it is always best to conduct an advanced search when finding an emergency veterinarian for your pet to know the location of the animal hospital as this saves time in the event of an emergency. Some tips would then assist in choosing the appropriate emergency clinic for a pet especially in the city and among these are:
Search for a clinic online.
Pet owners can seek advice from a regular veterinarian on facilities offering good emergency services. Simply key-in search phrases like "emergency vet clinics Flower Mound TX" or "emergency animal clinic in Flower Mound" in Google and you can find many possible options.
Ask your current vet for a referral

Your current veterinarian will know who offers emergency care if their office does not. The problem with this, is if your pet is experiencing an emergency then you need help now and your current vet might not be able to assist you quick enough.
Seek the advice of your trusted loved ones
Who else can you depend on for honest endorsements aside from your relatives or friends? Ask from reliable people you know otherwise; you can look up online feedback and ratings for the best options. To find the best clinic, it's best that you perform your research in advance. It will allow you to look at every available clinic in your area.
---
Flower Mound Emergency Pet Clinic
Number: 469-464-2964
Address: 2311 Cross Timbers Rd #319, Flower Mound, TX 75028
Website: fmepc.com
Description: we provide emergency and critical care for primary veterinarians in the Flower Mound and Lewisville area. We also offer after-hours care in emergency situations when your primary veterinarian is closed.
Hours of Operation:
Monday – Thursday: 6:00 pm – 8:00 am
Friday – Sunday: Open 24 Hours
---
Cross Timbers Animal Medical Center
Number: 972-874-8387
Address: 2601 Cross Timbers Rd, Flower Mound, TX 75028
Website: crosstimbersamc.vetstreet.com
Description: At Cross Timbers Animal Medical Center we believe in providing up-to-date medical care with compassion to pets and their people… because pets are family, too!
Hours of Operation:
Monday – Friday: 7:00 am – 7:00 pm
Saturday: 8:00 am – 1:00 pm
Sunday: Closed
---
What kind of pet doctor should I see?
It takes years to study veterinary medicine. The doctor has to spend four years to complete a bachelor's degree program and another four years to finish in veterinary school. Veterinarians may, however, specialize on various practices that distinguish them from the other. Below are some common paths taken by vets:
The general practitioners are the regular veterinarians who check on pets for routine care and minor illnesses. The general practitioners usually help in emergencies during open hours and refer people to after-hour emergency clinics when closed. These practitioners are also in contact with local emergency clinics, which provide 24-hour veterinary services to ensure pets get quick treatment and care in the event of an emergency. Most general practitioners are members of the American Veterinary Medicine Association (AVMA).
The animal ER veterinarians are general practitioners and also specialists who opt to operate in emergency clinics. Equally, the animal ER veterinarians can use more specialized equipment and so become quite competent to handle emergencies very fast. Several veterinarians do a combination of everyday practice and emergency care.
As we generally know, a good specialist should provide quality and intense care for your pet. In the United States, specialist veterinarians are certified by the American College of Veterinary Emergency and Critical Care (ACVECC) to provide the highest quality pet care in case of medical crisis. Almost all major cities have a number of ACVECC-certified veterinarians available.
What to expect at an emergency animal hospital
In an emergency clinic, a full physical examination is done on the pet focusing on numerous areas including; heart rate, chest, breathing rate, temperature, hydration, abdomen, mental state, gum color, and walking ability among others. Based on the findings other diagnostic tests and analysis covering urine, blood, infectious diseases, parasites, x-rays, and ultrasound may be conducted. Additionally, the veterinarians will provide an evaluation of your pet's gum color, hydration, mental state, ability to walk, abdomen as well as a chest evaluation. The veterinarian will prescribe a treatment plan based on your pet's general condition. The physical exam findings may trigger further diagnostic tests like blood work, urine analysis, x-rays, ultrasound, infectious diseases, parasites, and others.
Common Animal Emergencies
Here are some signs that your pet requires immediate medical attention:
Severe depression and loss of consciousness
Injuries
Difficulty breathing
Seizures
Staggering,
Lameness
Sudden paralysis
Inability to urinate or defecate
Swollen abdomens
Severe vomiting or diarrhea
Unlike humans, pets are a lot better at hiding pain, which at times makes it hard to ascertain the full extent of disease or injury affecting them. Therefore whenever one suspects a deeper problem, it is essential to get help from your local veterinarian to help identify the extent of injury or sickness.
Flower Mound Emergency Vet Costs
Treatment of pests is generally perceived to be costly, with an average of $800 to $1,500 per visit. The cost also varies based on pet type and ailment condition. For instance, dogs are generally more expensive than cats, and an emergency exam with necessary treatments and medications will cost about $300 while severe conditions like intensive care cost about $4,000 and above.
It is also important to prepare in advance for the payment which often is due during treatment as this eases the process and enables timely treatment and care for the pet. A variety of pet insurance plans are available in the market from which pet owners can choose the most appropriate.
Some pet insurance plans cover some or all of the costs while others cover routine care, which is commendable. There is also the popular Care Credit option, a credit line often used for medical or dental expenses for humans and also covers medical care for pets. Then there is the traditional method where a person sets aside small amounts of money monthly for an emergency fund. When choosing an insurance plan, it is advisable for clients to consult a veterinarian to be guided on the best option to cover a pet.