Choosing the right Veterinarian for your pet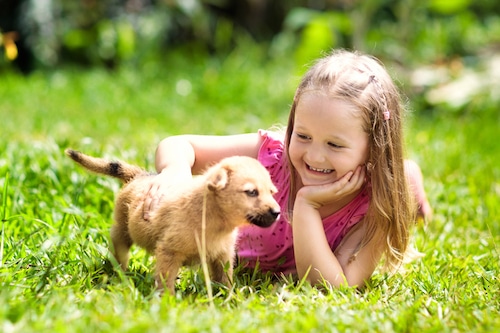 Nothing is worse to pet parents than seeing their precious furry little children in pain.
Every animal has its distinctive way of handling sickness and distress, but identifying those is not always an easy task.
Since animals do not communicate the way humans do, people often fail to realize the seriousness of their condition until it is too late. This is why you must have a qualified veterinarian at your service at all times.
A vet who can not only nurse your sick pet back to health but can also identify early signs of sickness, maintain their health records, and offer advice on preventative care.
While it's true that pets today are living longer lives thanks to the advancement of medical science, finding the right veterinarian for your pet's individual needs can be quite a challenge.
Why is it necessary to select the right vet?
You wouldn't choose a family physician or dentist without checking their qualifications and experience, would you? Then it's only reasonable to use the same care and criteria when selecting a veterinarian. After all, pets are family.
Your ultimate goal should be to find someone with whom you can establish a long-term relationship and secure all of your pet's medical needs.
As your pet's health care provider, their job will but may not be limited to – maintaining records of preventative care, such as deworming, heartworm tests, vaccinations, as well as illnesses, side effects of medications, surgical procedures, etc.
Not to mention emergency care if the need arises.
How to choose the right veterinarian
Know what your pet needs
Not all veterinarians are capable of treating every type of symptom, or even every animal. A vet isn't necessarily restricted to treating house pets; they can also work with farm animals, big or small, and sometimes they even work with animals that you can't keep as pets.
There are approximately many veterinarian types such as small animal practitioners, large animal veterinarian, exotic veterinarian, specialty veterinarian, wildlife veterinarian, and research veterinarian. Check out the full list of veterinary specialists here.
So, it's essential to choose a vet that deals not just with the particular species of your pet but can also cater to their individual needs.
Will your dog or cat need 'routine care' or are the symptoms more severe and require special attention? These are some questions you need to ask yourself.
Credentials, certification, and experience
Professional affiliations and expertise are two of the most important pillars upon which every credible veterinary practice stand. So, before you check your pet into a clinic, be sure to inquire as much as possible about the organization's credibility.
Are they a member of a veterinary association such as AVMA (American Veterinary Medical Association) or any local veterinary Association?
How many years have they been operating as an organization? What is their policy regarding providing education for their staff?
It's important to check the qualifications held not just by the doctor, but the nurses and assistants as well.
How is the communication?
The right veterinarian will not just slap a Band-Aid on your pet's wounds and send it off with a treat while handing you the bill and future medication list. No! They'll take the time to study the animal thoroughly and convey why he is having the symptoms and how it can be cured.
There should be complete communication between you, the vet, the nurses, as well as all the associated staff. Some other aspects of communication you should look into are:
How do they handle phone calls?
Is it possible to set an appointment with a specific veterinarian of your choice?
Are you at ease talking to the veterinarian and other staff?
How do the doctor and staff communicate with your pet? Does your furry friend feel comfortable in their presence?
How far is the clinic?
Apart from maintaining optimal health standards, the clinic that you take your pet to should not be too far from home. Walking distance should be ideal, but if it isn't, don't settle for one that's beyond a 5 mile radius. Unless you deem it absolutely necessary!
This makes sure that you'll be able to reach emergency care if necessary, or if the pet is too ill to travel far, you'll still be able to take him there comfortably.
Services offered
Every veterinary clinic needs to adhere to proper health and pet care standards. To make sure you're in safe hands, check out the range of services the clinic provides and if it suits your needs and expectations.
If you're the owner of an exotic pet, is the veterinarian capable of providing care? If not, do they have a network of specialists whom they could refer you to? You should also check if there are non-medical services such as boarding, training, grooming, etc.
Access to a variety of diagnostic tests such as x-rays, blood pressure monitoring, in-house blood tests and perhaps also dentistry is also necessary.
Working hours
Ideally, working hours for vet clinics should be 24-hours with at least two doctors working on a day and night shift, alternatively.
However, if the clinic and the vet of your choice works only for 12-hours (or below), then at the very least make sure that he/she is open to late night emergency calls and visits.
Clinics that are also open on the weekends are not exactly a necessity, but it can be helpful to have that option at hand.
Special doctors for special needs
Let's say your pet is suffering from a condition which the vet isn't experienced to handle. Then instead of trying their hand on the issue, he calls in specialists who are available for service in a variety of fields, such as dentistry, dermatology, and ophthalmology.
Diagnostic imaging, critical care, as well as animal cardiology, are also specialist services that can really come in handy with your pet's symptoms.
Affordability.
A trip to the vet can be expensive, but it shouldn't cost you an arm and a leg. It's preferable to choose those vets who have fixed costs for check-ups as well as set procedures and operations.
If you are taking your furry friend to a person who keeps quoting varying prices at different times of the day, we suggest that you take your pet and leave immediately.
Where to find the best vets?
AAHA (American Animal Hospital Association) evaluates veterinary practices on the quality of their staff, patient care, equipment, and other facilities. You may search their website at www.aahanet.org for a list of accredited vets in your locality.
The one of the most reliable sources of information about vets you can come across is through your other pet-loving friends or relatives.
You can also try and ask around your local pet grooming salons, breed clubs, and special interest groups for recommendations. For those seeking a new veterinarian be sure they also offer emergency services. We have created a list of the top emergency vets by location here.