Emergency Veterinarians in Fort Smith, AR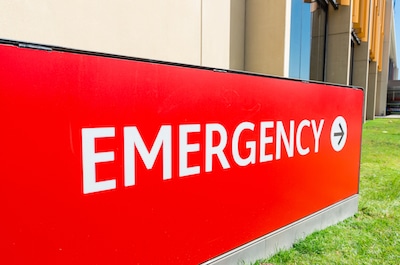 In case any issue arises, you can find a lot of emergency vet clinics in Fort Smith. The only challenge is to find the best option for your beloved pet. There are key factors you need to consider. First is the availability of the animal clinic. Do they provide medical care 24 hours or only during regular business hours? Some clinics only cater to patients during the evenings, while others are open 24 hours a day, 7 days a week. To narrow down your available choices, you should first determine which clinics can cater to animals on a 24-hour basis. Accidents and illnesses can happen at any moment, so you need to have a clinic that can accommodate your pet as quickly as needed. But how do you decide which emergency vet clinic is right for you? Here are some tips:
Seek guidance from a seasoned veterinarian
The veterinarians you have worked with in the past are most likely to recommend some of the best ER vets in the city. If your current vet does not provide this service then they will know who to send you to. The problem is, emergencies can happen at any time and they might not be able to help you fast enough.
Today, the best and fastest way to look for any type of business is by running a search query in Google. We have already done the research for you and have listed the 2 best ER vets in the Fort Smith Arkansas area and listed them below. You can call and get driving directions for faster care.
Seeking advice from friends
If there are other pet owners among your extended family or circle of friends, they are a reliable source of sound advice. However, after a move to a new town, it's advisable to try and seek advice from trusted friends or read reviews about local vet clinics. Being prepared can make a huge difference in how a critical scenario will turn out. By following the steps above, you can create a list of potential animal clinics that you can contact in case your pet gets sick or injured.
---
Fort Smith Veterinary Clinic
Number: 479-646-3700
Address: 5612 S 14th St, Fort Smith, AR 72901
Website: fortsmithvet.com
Description: Fort Smith Veterinary Clinic is a state of the art, full service veterinary clinic and will take of all medical, surgical, and dental issues, as well as emergency cases. Gary Holden is experienced in all types of conditions and treatments.
Hours of Operation:
Monday – Friday: 8:00 am – 5:30 pm
Saturday: 8:00 am – 12:00 pm
Sunday: Closed
---
Fianna Hills Pet Hospital
Number: 479-646-2300
Address: 2210 Fianna Oaks Dr, Fort Smith, AR 72908
Website: fhphvet.com
Description: We are a full-service veterinary hospital in Fort Smith, Arkansas offering medical care, surgery and dentistry. We also provide chiropractic care and newly available cold laser therapy. In addition, Fianna Hills Pet Hospital provides a selection of specialty foods and professional grooming.
Hours of Operation:
Monday – Friday: 7:30 am – 5:30 pm
Saturday: 8:30 am – 12:00 pm
Sunday: Closed
---
What is an Emergency Veterinarian?
An aspiring veterinarian goes through 8 years of university to be qualified in administering medical care for various animals such as dogs, birds, cats, snakes, other domesticated and even wild animals. There are different specializations that a veterinarian may choose to pursue. Below are common career paths:
General practice veterinarians
They are the regular veterinary doctors who provide general care and treat minor health conditions. They are trained to take care of all kinds of animals and attend to a wide range of diseases and health conditions. They can also perform minor surgeries. If you need their services, you can call them through the provided contact hotline. General practitioners typically handle emergencies after office hours and attend to emergency calls when necessary.
It's highly likely that your pet's current emergency animal doctor is a general practitioner.
Some practitioners work during after-hours. They work with a large number of patients each month, so they are adept in providing quick and effective medical services for emergencies. They are the clear choice when it comes to emergency veterinary needs. ER vets are accredited by the American College of Emergency and Critical Care. These are the top vets who can help save your pets life.
Many veterinarians invest time, money and resources to expand their knowledge and experience further. They take specialization courses for four or more years at the university so that they can cater to specific branches of veterinary medicine. In emergency clinics, you can expect a specialist certified by the American College of Veterinary Emergency and Critical Care (ACVECC) to attend to your pet and provide the necessary medical attention it needs. Only this type of specialist can carry out the surgery. In case you need help with your pet, call your chosen emergency clinic and check the availability of their specialists such as cardiologists and surgeons.
Specialists are the most reliable providers of the highest quality of pet care in your area. In Fort Smith, you can find a large number of ACVECC certified veterinarian specialists.
What you can expect from an emergency vet
Upon arrival, the veterinarian will conduct a thorough physical examination to assess the overall condition of your pet. When you arrive, approach the reception and brief them about your pet's condition. The veterinarian may also examine various parts of the body to check for abnormalities. The examination is necessary even if the health problem is obvious. The medical assistant will check the condition of your pet and determine the best possible tests needed. Once the doctors complete the initial assessment, they might require additional laboratory tests such as urine analysis, fecal analysis, and blood tests to ensure that they don't miss out on any possible threat. The treatment plan will contain the pet's condition plus the required medication and medical procedure. Be sure to ask how critical the condition is and if you can take your pet to a regular veterinarian. Also, ask for the possible signs and symptoms that you need to watch.
Common animal emergencies
Animals don't have the means to express pain or discomfort verbally. Since they can't explain how they feel, it is your responsibility to check possible signs and symptoms of a disease or disorder. Pets, just like humans, can experience a wide variety of emergencies and though there are many other indications the following are common symptoms of an emergency;
Difficulty in breathing
Loss of consciousness
Severe injury
Limping or indication of pain, which could mean broken bones
Tenderness or localized change in color, which indicates
trauma
Inability to urinate
Abdominal abnormality such as bloating, loss of appetite or
restlessness
Severe seizures
Severe vomiting
Remember that these are the most common telltale signs of a critical medical condition that needs a quick medical evaluation. Pets may attempt to hide some symptoms such as vomiting and uncontrollable defecation or cower in a corner when in pain, so it is highly advisable always to be aware. Do not undermine the symptoms of your pet's illness nor stall in taking them to the vet. While there are remedies that you can readily look up on the Internet, each case differs from the other, and it is better to get professional help instead of taking a wild guess on your pet's health.
Average cost for emergency vet care in Fort Smith
Going to an emergency vet clinic will cost you money. They will charge the fees on the same day they perform the required medical procedure. A pet insurance provider claimed that the average cost lies around $800 to $1,500. However, a budget of at least $300 is enough to cater for a mere emergency exam, treatments, and medications. For severe conditions such as cancer and broken bones, you may need to prepare more than $4,000. Intensive care admission runs around $4,000 or more. It is best to anticipate higher costs and have a financial plan ready as emergency clinics often require payment at the time of treatment. Usually, clinic services are paid for either before or after the treatment depending on the vet clinic's policy.
Find out which policy works best for your case by doing a bit of research and asking recommendations from your trusted friends and family. Consult with your vet if they endorse any pet insurance plans themselves. In case you are using Care Credit, you can extend your available credit so that you can get coverage for the medical bills of your pet. Then, of course, you also have the option to start saving money now. Try to allow a small percentage of your income for your pet's emergency fund.
Emergency veterinary services can cost a lot of money so you should start preparing for future needs as soon as you can. You never know when you need an emergency fund for your beloved cat, dog or another animal.