Emergency Vets in Conway, AR
Are you looking for an emergency vet in Conway Arkansas? Call us at (501) 254-6961 for faster help.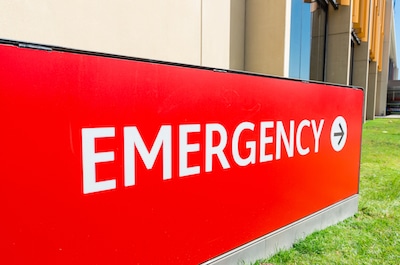 ---
Chestnut Animal Clinic
Number: 501-327-4413 – If Not Open Call (501) 254-6961
Address: 612 Chestnut St, Conway, AR 72032
Website: chestnutanimalclinic.com
Description: Chestnut Animal Clinic is a full service animal hospital and will take both emergency cases as well as less urgent medical, surgical, and dental issues. Ken Shaddox is experienced in all types of conditions and treatments. Beyond first rate pet care, we make our clinic comfortable, and a very calm environment so your pet can relax in the waiting room and look forward to meeting his or her own Conway veterinarian.
Hours of Operation:
Monday – Friday: 7:30 am – 5:00 pm
Saturday: 8:00 am – 12:00 pm
Sunday: Closed
---
Animal Care Veterinary Center
Number: 501-329-2064 – If Not Open Call (501) 254-6961
Address: 1815 Old Morrilton Hwy, Conway, AR 72032
Website: animalcarevetcenter.com
Description: Animal Care Veterinary Center is a full-service animal hospital and welcomes both emergency treatment cases as well as pet patients in need of routine medical, surgical, and dental care. Dr. Rawn Gabbard has years of experience treating serious conditions and offering regular pet wellness care. Beyond first-rate pet care, we make our clinic comfortable, kid-friendly, and calm, so your pet can relax in the waiting room and look forward to meeting our Conway veterinarian.
Hours of Operation:
Monday: 7:30 am – 5:00 pm
Tuesday: 7:30 am – 5:00 pm
Wednesday: 9:00 am – 6:30 pm
Thursday: 7:30 am – 5:00 pm
Friday: 7:30 am – 5:00 pm
Saturday – Sunday: Closed
---
Many cities have emergency vets some of which operate for 24-hours while others open in the evenings and weekends when the regular veterinarians are not working. Since there are many available 24-hour clinics in the area that cater to emergency pets, it might be a bit challenging to find the right one for you. You should also check if your target clinic treats specific types of pets. Some clinics may only admit felines while others only provide medical care services to birds and other small animals. To start your research, you can follow the steps below:
Choose a vet clinic near you
Your regular veterinarian will probably have an excellent recommendation. In some cases, veterinarians provide the needed emergency services whereas others refer the client to a 24-hour emergency animal hospital they trust.
Ask the advice of your pet's current vet
Given the ability to search anything online, it is easy to find an animal care facility in the event of a pet emergency. It is highly likely that they also offer emergency medical services or know of the best animal hospitals in the area. Use the right search keywords plus the name of your city to find the nearest clinics that can cater to your pet's needs.
Get sound advice from trusted sources
If your friends or family also have pets, you should try asking for their suggestions. They might know a seasoned emergency vet clinic in the area. If immediate sources are not available, you can also check social media for online ratings or feedback from other pet owners. Knowing a 24-hour animal clinic before the actual emergency prepares you for worst-case scenarios. You can save precious time most especially when your pet needs immediate medical attention.
What is an emergency veterinarian?
An aspiring veterinarian goes through 8 years of university to be qualified in administering medical care for various animals such as dogs, birds, cats, snakes, other domesticated and even wild animals. Usually, all veterinarians undergo extensive university training of 8 years with emergency care as part of it, after which the professionals pursue different career options and some of which are as follows:
The general practitioners are the regular veterinarians who check on pets for routine care and minor illnesses. Subsequently, all veterinarians are efficiently skilled in emergency care. Moreover, in some places, general practitioners handle all emergencies and even get telephone contacts for those clients in need of veterinary services after working hours to call. General practitioners can also help with local emergencies or help get the pet to a 24-hour pet hospital.
This category of veterinarians involves general practitioners who choose to work in emergency clinics and will handle thousands of pet emergencies in their career time. These veterinarians provide critical care, complete surgical, radiology, and reproductive services. Several veterinarians do a combination of everyday practice and emergency care.
At the end of such lengthy and extensive training, specialist veterinarians are competent enough to offer top-notch pet care.
Since most emergency vet clinics have other veterinary specialists like surgeons, neurologists, and cardiologists, it is likely that in these clinics the pets would be attended to by professionals with emergency and critical care veterinarian skills. In the United States, specialist veterinarians are certified by the American College of Veterinary Emergency and Critical Care (ACVECC) to provide the highest quality pet care in case of medical crisis. Almost all major cities have a number of ACVECC-certified veterinarians available.
What you can expect from an emergency vet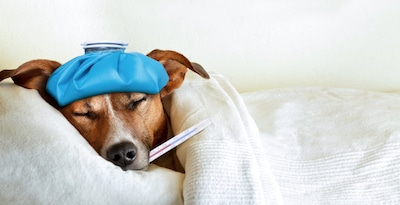 Upon arrival, the veterinarian will conduct a thorough physical examination to assess the overall condition of your pet. In most cases, there is no booking policy in an emergency vet clinic. Similar to infants, our pets cannot readily communicate how they feel, so a thorough evaluation is necessary. Once the doctors complete the initial assessment, they might require additional laboratory tests such as urine analysis, fecal analysis, and blood tests to ensure that they don't miss out on any possible threat. Once the doctor receives the results, they can prescribe the necessary treatment and medical procedure. He may say your pet can go home or many recommend hospitalization.
Common animal emergencies
Just like us humans, animals also require medical care and specialized treatment from time to time. There are some critical observations that you need to look out for. These symptoms are telltale signs that you need to bring your pet to an emergency animal care center:
Broken limbs
Anxiety
Animal Bites
Bloated abdomens
Body paralysis
Depression
Breathing difficulty
Loss of consciousness
Severe seizures
Loss of appetite
Excessive vomiting
Urinating or defecating problem
Remember that these are the most common telltale signs of a critical medical condition that needs a quick medical evaluation. Often, symptoms may go unnoticed as pets tend to hide when making a mess such as vomiting or loose bowel secretion for fear of getting scolded. When you are uncertain about your pets help, it is best to consult with your veterinarian.
What are the costs involved in visiting an emergency veterinary clinic in Conway
Conway emergency vet clinics charge patients differently. The type of medical procedure needed plus the medication required mostly influences it. It is difficult to provide a rough cost estimate because each case is different. However, you should prepare at least $800 to $1,500 most especially if your pet suffers from a significant health problem. Try to ask for the rates of the clinic so you have an idea how much you might spend on your pet. The price may increase based on the condition of your pet. Most emergency vet clinics require payment upfront so make sure to set aside enough funds as you go.
Pet insurance providers offer partial or full coverage of medical costs depending on the plan. To save money and to prepare for future needs, you should consider investing money on comprehensive pet insurance. You may ask your veterinarian for any recommendations when it comes to pet insurance coverage or reputable providers who offer efficient pet plans. Alternatively, you can opt for the use of Care Credit.
Also, you can save money each month. Just make sure you allow enough money every week so that you can save up for possible medical costs. Anticipating medical expenses for your pet will save you from a lot of trouble and ensure your pet gets the care they deserve. Just be sure to prepare for the situation as soon as possible because dealing with your pet's health condition is hard enough.