Emergency Vets in Augusta, GA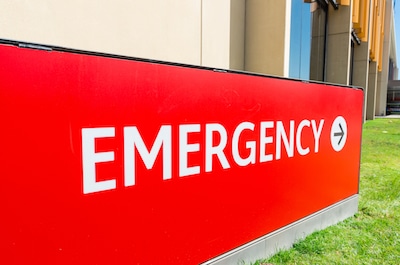 Many cities have 24-hour emergency vet clinics, but others operate in the evenings and weekends when regular veterinarians are off-duty. An advanced search for an emergency veterinarian is recommended, so you know where they are located. You should also check if your target clinic treats specific types of pets. Some clinics may only admit felines while others only provide medical care services to birds and other small animals. To start your research, you can follow the steps below:
Consulting a veterinarian
Approaching a regular veterinarian would most likely get you suggestions on where to find good services. A lot of veterinarians in the city work with emergency clinics to provide better medical services to their patients. In case they don't offer emergency care, they might be able to give you a hospital referral.
To look for a possible candidate, search online with terms such as emergency veterinary in Augusta. If you want to be more specific, use keywords like "emergency vet clinic for dogs in Augusta GA".
Get advice from loved ones
Ask friends for recommendations. Ask for their advice and check the reviews of the clinic online. To find the best clinic, it's best that you perform your research in advance. It will allow you to look at every available clinic in your area. Using the tips provided above, you can choose at least three potential clinics where you can bring your pet for an emergency or critical care service.
---
St Francis Animal Hospital
Number: 706-860-6617
Address: 2647 Perimeter Pkwy, Augusta, GA 30909
Website: sfah.net
Description: Our hospital is pleased to offer all services ranging from well-pet visits to emergency care. Our team of accomplished veterinary professionals strives to provide our patients and their families with compassionate veterinary care.
Hours of Operation:
Monday – Friday: 8:00 am – 8:00 pm
Saturday: 8:00 am – 6:00 pm
Sunday: Closed
---
Highland Animal Hospital
Number: 706-736-1443
Address: 2124 Highland Ave, Augusta, GA 30904
Website: hahaugusta.com
Description: Highland Animal Hospital is a full service animal hospital and welcomes both emergency treatment cases as well as pet patients in need of routine medical, surgical, and dental care. We have years of experience treating serious conditions and offering regular pet wellness care. Beyond first rate pet care, we make our clinic comfortable, kid-friendly, and calm, so your pet can relax in the waiting room and look forward to meeting our Augusta veterinarian.
Hours of Operation:
Monday – Friday: 8:30 am – 5:30 pm
Saturday: 8:30 am – 12:00 pm
Sunday: Closed
---
Westside Animal Hospital
Number: 706-738-4589
Address: 244 Boy Scout Rd, Augusta, GA 30909
Website: westsideaugustavet.com
Description: Westside Animal Hospital is a full service animal hospital and welcomes both emergency treatment cases as well as pet patients in need of routine pet wellness, surgical, and dental care. Beyond first rate pet care, we make our clinic comfortable, kid-friendly, and calm so your pet can relax in the waiting room and look forward to meeting our veterinarians.
Hours of Operation:
Monday: 8:30 am – 5:30 pm
Tuesday: 8:30 am – 5:30 pm
Wednesday: 8:30 am – 12:00 pm
Thursday: 8:30 am – 5:30 pm
Friday: 8:30 am – 5:30 pm
Saturday: 8:30 am – 12:00 pm
Sunday: Closed
---
Different types of veterinarians
It takes about eight years to complete a degree in veterinary medicine. Additional years are required if the veterinarian chooses to take up specialization training. Usually, all veterinarians undergo extensive training of 8 years with emergency care as part of it, after which the professionals pursue different career options and some of which are as follows:
General practice veterinarians
General practicing vets are referred to as regular veterinarians. They have trained for around eight years to diagnose and treat diseases. They are trained to provide first aid as well as perform general care. They can help pets that are sick with all kinds of diseases such as urinary tract infection, animal bites, Q fever, rabies, and common flu. There are many general practitioners in Augusta. They are usually connected with local emergency clinics and provide emergency care 24/7.
Some practitioners work during after-hours. They graduated from veterinary medicine and trained for an additional three to five years to improve their skills in providing emergency and critical care to animals. They are the clear choice when it comes to emergency veterinary needs. ER veterinarians are also quite helpful because they have access to the latest medical equipment. They can provide maximum care for your beloved animal.
The American College of Emergency and Critical Care lists 40 branches of veterinary medicine. The American College of Veterinary Emergency and Critical Care or ACVECC certifies qualified individuals as an emergency and critical care veterinarians so they can afterward provide the best possible care to your beloved pets. You can also find specialists such as cardiologists, oncologist, dermatologists, pulmonologist, and surgeons. Currently, the Association of Veterinary Medical Association recognizes 22 types of veterinary specialists. ACVECC has certified many veterinarians in Augusta
What you can expect from an emergency vet
Emergency animal clinics are busy all the time. In most cases, you will find many fellow pet owners waiting for their pets. The doctor will check the breathing rate, pulse rate, body temperature as well the animal's ability to sit, walk and breathe. The assistants will perform the necessary diagnostic tests.
Upon your arrival at the clinic, you will find fellow pet owners in the waiting area. Simple symptoms are not the only ones that must be treated, but any underlying conditions that could worsen if left untreated needs to be addressed. They look into an animal's overall condition through lab tests, x-rays and other similar procedures.
Once the doctors complete the initial assessment, they might require additional laboratory tests such as urine analysis, fecal analysis, and blood tests to ensure that they don't miss out on any possible threat. Once the results are in, the doctor can prescribe the required medication or procedure.
Signs that your pets need immediate medical attention
Just like us humans, animals also require medical care and specialized treatment from time to time. Below are some general symptoms you must check. If you observed these symptoms, drive to the nearest emergency care center for pets:
Loss of appetite accompanied by a bloated belly
Loss of consciousness
Breathing difficulty
Body paralysis
Non-stop vomiting and pooping
Broken leg or arm
Severe trauma
Excretion problems
Severe seizure attacks
The symptoms above are only general examples. To learn the other signs that you need to look out for, ask your pet's regular veterinarian. It's crucial for you to understand the body language and behavior of your pet because that's their only means of communicating with you. If you notice anything out of the ordinary, feel free to consult with a medical expert as soon as you can. Don't wait until the next morning before you contact a veterinarian.
How much does it cost to have a pet hospitalized in Augusta
Augusta emergency vet clinics charge patients differently. For example, if the case requires major surgery, you can expect to pay at least $4,000. A pet insurance provider claimed that the average cost lies around $800 to $1,500. If your pet needs a surgical operation or critical care service, you need to prepare at least $4,000. Intensive care often lands at $4,000 or higher. Clinics tend to charge the fees on the same day of the scheduled treatment. As such, you need to prepare for your pet's future expenses as early as you can.
Your first option is to get pet insurance. Ask help from your pet's veterinarian or check pet insurance reviews to know which policy you should buy.
In case you are using Care Credit, you can extend your available credit so that you can get coverage for the medical bills of your pet. This is a credit line that is mostly used to cover medical or dental costs for human beings Comprehensively the company also extends its services to include medical care for pets. Your last option is to start saving money for your emergency fund. You can start small. There is the old-fashioned way, setting aside a small amount of money each month for an "emergency fund." However you choose to cover your pet's medical expenses, it is best to come prepared against any financial trouble and be able to provide your pet with the best medical care possible.