Emergency Veterinarians in Atlanta, GA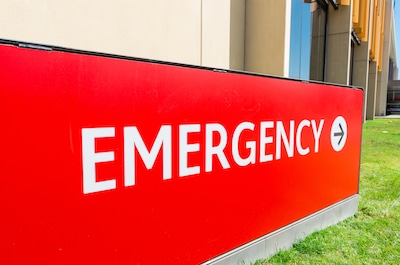 Many cities have 24-hour emergency vet clinics, but others operate in the evenings and weekends when regular veterinarians are off-duty. Since there are many available 24-hour clinics in the area that caters to emergency pets, it might be a bit challenging to find the right one for you. To narrow down your available choices, you should first determine which clinics can cater to animals on a 24-hour basis. Accidents and illnesses can happen at any moment, so you need to have a clinic that can accommodate your pet as quickly as needed.
You should also check if your target clinic treats specific types of pets. Some clinics may only admit felines while others only provide medical care services to birds and other small animals. To start your research, you can follow the steps below:
Consulting a veterinarian
The veterinarians you have worked with in the past are most likely to recommend some of the best ER vets in the city. The search results nowadays often include a booking option plus the complete contact details and clinic hours of a clinic.
You will find hundreds of recommendations online but make sure not to get overwhelmed with the results. You have to search for terms such as "emergency vet Atlanta GA" or "animal hospital near me" to find the nearest clinic to take your pet in case of an emergency. You can also find our list of qualified partners listed below for faster assistance.
Its best to ask a trusted friend about a good emergency clinic they have used for their pets and is in their area. In case they can't provide you with the necessary recommendations, try reading online reviews instead. Knowing a 24-hour animal clinic before the actual emergency prepares you for worst-case scenarios. Make sure that you have their contact number, so you can readily call them when the need arises.
---
Briarcliff Animal Clinic
Number: 404-874-6393
Address: 1850 Johnson Rd NE, Atlanta, GA 30306
Website: briarcliffanimal.com
Description: If your pet is ever in need of urgent care, no need to call- just get here as soon as possible! If you are able to call ahead, it is often helpful for us to be prepared for your arrival.
Hours of Operation:
Monday – Sunday: Open 24 Hours
---
BluePearl Veterinary Partners
Number: 404-649-6333
Address: 1071 Howell Mill Rd, Atlanta, GA 30318
Website: bluepearlvet.com
Description: Our Westside animal hospital in Atlanta features BluePearl's unsurpassed standards of veterinary care in our brand new, fully equipped pet hospital. With locations across the U.S., including in Sandy Springs and Lawrenceville, GA, BluePearl Veterinary Partners provides emergency and specialty care to pets. To best serve your pets, our hospital is always staffed with an experienced and passionate veterinary team 24 hours a day, 7 days a week.
Hours of Operation:
Monday – Sunday: Open 24 Hours
---
VCA Pets Are People Too Veterinary Hospital
Number: 404-875-7387
Address: 1510 Piedmont Ave NE, Atlanta, GA 30324
Website: vcahospitals.com
Description: A Wealth of Veterinary Experience at Your Service! Open 24 hours a day, 365 days a year for all of your pet health emergencies that may arise. We also provide general wellness care for your pets needs.
Hours of Operation:
Monday – Sunday: Open 24 Hours
---
Ark Animal Hospital
Number: 404-584-7478
Address: 288 14th St NW, Atlanta, GA 30312
Website: thearkah.com
Description: As a pet owner, the health of your animals is likely very important to you. When one of your animals falls ill or is in need of attention from a veterinarian, who do you turn to? You can count on our caring and experienced team here at The Ark Animal Hospital to provide your pets with the care they deserve.
Hours of Operation:
Monday – Friday: 8:00 am – 8:00 pm
Saturday: 9:00 am – 12:00 pm & 1:45 pm – 6:00 pm
Sunday: 10:00 am – 12:00 pm & 1:45 pm – 5:30 pm
---
Defining an emergency veterinarian
Animal doctors spend more than eight years in the university in order to master critical concepts in veterinary medicine. As such,they can attend to a wide range of animals and help with all sorts of health conditions. After vet school, the animal doctor has the option to extend his study and training further. Below are some of the types of animal doctors you can choose from:
They are the regular veterinary doctors who provide general care and treat minor health conditions. Also, they can provide routine medical care and euthanize old animals. Each veterinarian is certified to handle emergency care, and during regular office hours, your regular vet may also assist you during an emergency visit. Some general practitioners are only available during office hours, while others extend their shift and serve patients 24 hours a day.
Animal doctors who provide services 24/7 usually work in partnership with a local clinic. Contact your pet's doctor or consult with them during your pet's regular check-up or grooming.
Since there's a high demand for emergency care, a lot of veterinarians work in this field. They are trained to handle tough situations like bone fractures, vomiting, appetite loss, palpitation, and loss of consciousness. Apart from studying in medical school and spending years training in ER clinics, they are certified by the American College of Emergency and Critical Care. If you're not sure what to do with your pets when they are sick, you can depend on an ER veterinarian to help you. In case your pet suffers any major health problems, an emergency veterinarian is your best option. They can immediately provide medical services once they have the results of the diagnostic tests.
On top of 8 years of study to become a veterinarian, specialists undergo at least 4 or more years of intensive training and education to specialize in a specific field of veterinary medicine. They take specialization courses for four or more years at the university so that they can cater to specific branches of veterinary medicine. Others specialist doctors focus on a specific group of animals. For example, there are doctors who only cater to felines while others handle reptiles. You can also find some clinics that have in-house neurologists, emergency and critical care specialists, cardiologists, oncologists and other kinds of specialists. These specialists will do everything needed, so your cat, dog, bird or another type of pet heal faster. Currently, you can find many licensed and registered animal doctor in Atlanta.
What to expect when you visit an emergency clinic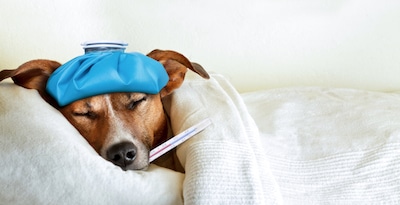 For the doctors to determine the cause of your pet's health condition, they have to conduct a thorough examination. They will have to check the heart rate, the color of the gums, the overall condition of the skin, signs of stress, mobility and more. The veterinarian may also examine various parts of the body to check for abnormalities. In most clinics, pet owners need to wait in a designated area once the diagnostic test begins. The doctors need to run some tests to rule out other diseases or complications. After the test results are analyzed, you will receive the complete treatment plan. From his findings, your vet will then provide a treatment plan for your pet. You will also later find out if your pet can go home with you or have to stay for further observation and treatment.
Signs to look out for
Animals don't have the means to express pain or discomfort verbally. Since they can't explain how they feel, it is your responsibility to check possible signs and symptoms of a disease or disorder. Make it a habit of observing your pet and paying attention to how it behaves when it's not ill. This way, you can quickly detect any unusual behavior. Below are some general symptoms you must check. If you observed these symptoms, drive to the nearest emergency care center for pets:
Loss of consciousness
Sudden body paralysis
Breathing problem
Loss of appetite
Excessive vomiting
Broken bone
Injuries or trauma
Difficulty in excreting wastes
Bloated belly
Uncontrolled seizures
The symptoms above are just a few examples that you must pay attention to. To learn the other signs that you need to look out for, ask your pet's regular veterinarian. They can give you a complete list of symptoms. If you are not sure about your pet's condition, always consult the vet. They can provide you with quick and effective solutions as soon as possible. Don't wait until the next morning before you contact a veterinarian.
Average consultation fee with emergency vet clinics in Atlanta
An emergency vet visit in Atlanta may vary depending on the gravity of your pet's health condition and the treatment that they will receive. The type of medical procedure needed plus the medication required mostly influences it. According to the latest statistics, pet owners usually pay around $800 to $1,500 every time they go to the vet clinic for emergency service. The costs can shoot up in cases where the animal's condition is deemed critical, requiring hospitalization or major procedures.
In case of a service emergency that may require immediate hospitalization or major surgery, the price may burgeon to about $4,000 or more for intensive care. ER vets often require payment at the time of emergency visit, so it is better to come with cash or have a back-up financial plan in place. There are many pet insurance companies that you can choose from. Try finding suitable pet insurance. Some insurances may cater for all medical bills and thus making it beneficial. It may be necessary to consult with your Veterinarian on the best medical insurance coverage for your pet.
In case you use Care Credit, ask if they can extend coverage for your pet's emergency care expenses. This is a credit line that is mostly used to cover medical or dental costs for human beings Comprehensively the company also extends its services to include medical care for pets. Finally, you can set aside money each month so that you have an emergency fund ready any time you need it. Allot a certain percentage of your income for your emergency fund, so you have enough money to spend on your pet's medical bill. Anticipating medical expenses for your pet will save you from a lot of trouble and ensure your pet gets the care they deserve.