Emergency Veterinarians in Pittsburgh, PA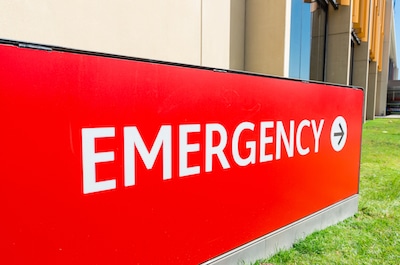 There are emergency vet clinics in most areas across the USA. Finding a good emergency medical clinic is your best option to ensure that your pet receives top-notch medical attention. There are many clinics available but choosing the most suitable could be a difficult task. Below are tips about how you can select the most suitable emergency clinic for your beloved pet.:
Ask advice from your existing veterinarian
Your veterinarian should be able to provide you with a short list of potential clinics that can provide medical care 24 hours a day, 7 days a week. Some general vets refer emergency cases to a local animal hospital.
A lot of veterinarians in the city work with emergency clinics to provide better medical services to their patients. When you start your search, use keywords like "emergency animal clinic Pittsburgh PA" or "veterinary clinic" as well as localization terms to narrow down the results to the clinics near your location.
Seek advice from your trusted loved ones
It is highly likely that your most trusted family members and friends can point you in the right direction. They may know a reliable emergency vet in the area. It is crucial that you start finding possible emergency vet clinics as soon as you can. It's difficult to look for a reliable clinic when you are worried sick about your pet's broken leg or severe vomiting.
---
VCA Northview Animal Hospital Specialty Referral Center
Number: 412-364-5353
Address: 223 Siebert Rd, Pittsburgh, PA 15237
Website: vcahospitals.com
Description: At VCA Northview Animal Hospital Specialty Referral Center, we look forward to welcoming you and your pets. Everyone here believes the better we get to know our patients and their families, the better we can provide the best possible healthcare for them. You'll see exactly why our veterinarians and staff are praised for their kindness and thoroughness. We'll carefully track the course of your pet's care, which is so important to their long-term health.
Hours of Operation:
Monday – Sunday: 8:00 am – 8:00 pm
---
Penn Animal Hospital
Number: 412-471-9855
Address: 2205 Penn Ave, Pittsburgh, PA 15222
Website: pennanimalhospital.com
Description: At Penn Animal Hospital we offer a wide range of Medical and Surgical services. We are a general practice and focus mainly on our clients canine and feline pets. Routine preventative care, which includes vaccinations and parasite prevention, is a main focus of our practice. We strive to keep your pets healthy by preventing disease both through medical means and by promoting healthy habits.
Hours of Operation:
Monday – 10:00 am – 1:30 pm & 5:00 pm – 6:30 pm
Saturday: 8:30 am – 12:30 pm
Sunday: Closed
---
VCA Fox Chapel Animal Hospital
Number: 412-781-6446
Address: 1152 Freeport Rd, Pittsburgh, PA 15238
Website: vcahospitals.com
Description: At VCA Fox Chapel Animal Hospital, we help pets live long, healthy and happy lives. We deliver the best medical care for pets and the best experience for pet owners.
Hours of Operation:
Monday – Thursday: 8:00 am – 8:00 pm
Friday: 8:00 am – 6:00 pm
Saturday: 8:00 am – 2:00 pm
Sunday: Closed
---
Pleasant Hills Pet Hospital
Number: 412-655-8710
Address: 171 Green Dr, Pittsburgh, PA 15236
Website: pleasanthillspethospital.com
Description: Pleasant Hills Pet Hospital provides quality veterinary care for dogs, cats, and pocket pets in Pittsburgh, Pennsylvania and the surrounding communities. We are a modern and inviting hospital boasting superb veterinarians, and numerous caring support staff dedicated to our patients, clients, and community.
Hours of Operation:
Monday – Wednesday: 8:00 am – 8:00 pm
Thursday: 8:00 am – 6:00 pm
Friday: 8:00 am – 6:00 pm
Saturday: 8:00 am – 1:00 pm
Sunday: Closed
---
What are the different types of doctors?
Animal doctors spend more than eight years in the university in order to master critical concepts in veterinary medicine. As such, they can attend to a wide range of animals and help with all sorts of health conditions. After a veterinarian finishes school and training, they have several career path options:
This is primarily your pet's veterinarian, who you frequently visit for minor illnesses and routine checkups. The general practitioners usually help in emergencies during open hours and refer people to after-hour emergency clinics when closed. Your regular vet is the best person to seek help during an emergency, particularly during office hours. Also, general specialists address all emergencies and have an active after-hour telephone line for clients to call in case of an emergency. They also establish a working relationship with local emergency health centers, to provide 24-hour care for your pets. Consult with your veterinarian to get a professional recommendation in case of an emergency.
The animal ER veterinarians are general practitioners and also specialists who opt to operate in emergency clinics. They might have access to more generalized equipment.
Specialists undergo additional college training where they focus in one field of veterinary medicine, a process that stretches the entire education period to 12 or more years. At the end of such lengthy and extensive training, specialist veterinarians are competent enough to offer top-notch pet care. Since most emergency vet clinics have other veterinary specialists like surgeons, neurologists, and cardiologists, it is likely that in these clinics the pets would be attended to by professionals with emergency and critical care veterinarian skills. In Pittsburgh, there are some ACVECC-certified veterinarians.
What to Expect at an Emergency Animal Hospital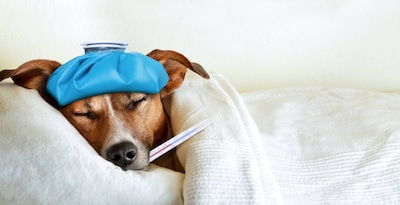 At an emergency vet, your pet will receive a full physical checkup from a specialized practitioner. This may include breathing rate exams, heart rate exams, and temperature exams. Such intensive evaluation helps in preparing a treatment plan with components of hospitalization, surgery or discharge based on the pet's condition. The veterinarian will prescribe a treatment plan based on your pet's general condition. The prescribed treatment may be surgery, going home with medications or even a mandatory hospitalization of the pet.
Common Symptoms of Pet Emergencies
As much as possible, if you see any of the symptoms below, you must contact your pet's veterinarian right away:
Loss of consciousness
Sudden body paralysis
Breathing problem
Loss of appetite
Excessive vomiting
Broken bone
Injuries or trauma
Difficulty in excreting wastes
Bloated belly
Uncontrolled seizures
Please note: This list only includes the most commonly experienced symptoms that are easily detectable; nonetheless there are other comprehensive lists of signs that might indicate an emergency. Unlike humans, pets are a lot better at hiding pain, which at times makes it hard to ascertain the full extent of disease or injury affecting them. Therefore whenever one suspects a deeper problem, it is essential to get help from your local veterinarian to help identify the extent of injury or sickness. When you are uncertain about your pets help, it is best to consult with your veterinarian.
General Costs of an Emergency Vet Clinic Visit in Pittsburgh
Treatment of pests is generally perceived to be costly, with an average of $800 to $1,500 per visit. The cost also varies based on pet type and ailment condition. For instance, dogs are generally more expensive than cats, and an emergency exam with necessary treatments and medications will cost about $300 while severe conditions like intensive care cost about $4,000 and above.
It is best to prepare in advance for the payment to enable fast treatment of your pet. The preparation involves choosing the most appropriate pet insurance plan. This should be done in consultation with veterinarians to advice on the best insurance policy for your pet.
Some pet insurance plans cover some or all of the costs while others cover routine care, which is commendable. There is also the popular Care Credit option, a credit line often used for medical or dental expenses for humans and also covers medical care for pets. Then there is the traditional method where a person sets aside small amounts of money monthly for an emergency fund. When choosing an insurance plan, it is advisable for clients to consult a veterinarian to be guided on the best option to cover a pet.