Emergency Veterinarians in Gary, IN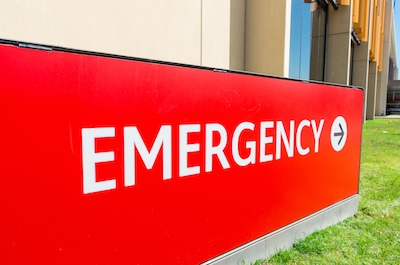 In some areas, pet owners can search among existing emergency vet clinics and select one that meets their requirements. Some clinics only cater to patients during the evenings, while others are open 24 hours a day, 7 days a week. To narrow down your available choices, you should first determine which clinics can cater to animals on a 24-hour basis. Accidents and illnesses can happen at any moment, so you need to have a clinic that can accommodate your pet as quickly as needed. You should also check if your target clinic treats specific types of pets. Some clinics may only admit felines while others only provide medical care services to birds and other small animals. To start your research, you can follow the steps below:
Choose a vet clinic near you
It's better to select a clinic that you can easily access. It should only be a few minutes away from your home, so you can immediately drive there when the need arises. They should be able to provide you with a short list of potential clinics that can provide medical care 24 hours a day, 7 days a week.
Consult with your pet's vet
The Internet has made it easy to find areas of interest through sites such as Google. You can search by using terms such as "emergency vet Gary IN" or "animal hospital near me". Use the right search keywords plus the name of your city to find the nearest clinics that can cater to your pet's needs.
Seek suggestions from various sources
Who else can you depend on for honest endorsements aside from your relatives or friends? However, online reviews or social media may be helpful in a case where you have moved to a new town and might not know anyone there. Remember, it is prudent to do your research beforehand.
---
Glen Park Animal Hospital
Number: 219-980-4944
Address: 3150 W Ridge Rd, Gary, IN 46408
Website: nwivet.com
Description: At Glen Park Animal Hospital, we believe in treating our patients like we do our own pets. We know that animals that are free of stress respond much better to treatment, so we do everything we can to make our visits as stress-free as possible. It's not unusual to see our veterinarian, Dr. Marcus Larson, sitting on the floor and playing with dogs in order to make them feel more at ease.
Hours of Operation:
Monday – Friday: 9:00 am – 5:00 pm
Saturday: 9:00 am – 1:00 pm
Sunday: Closed
---
What is an Emergency Veterinarian?
Veterinarians undergo eight years of school and training before they can acquire a license. After school, veterinarians may take different career paths. Here are a few examples:
The general practitioners are the regular veterinarians who check on pets for routine care and minor illnesses. They also assist in emergencies particularly during office hours in addition to offering advice when such incidences arise. Moreover, in some places, general practitioners handle all emergencies and even get telephone contacts for those clients in need of veterinary services after working hours to call. Most general practitioners are members of the American Veterinary Medicine Association (AVMA).
The animal ER veterinarians are general practitioners and also specialists who opt to operate in emergency clinics. These veterinarians provide critical care, complete surgical, radiology, and reproductive services. Several veterinarians do a combination of everyday practice and emergency care.
Specialists are veterinarians who have experienced further training, with usually 8 or more years of university education. The additional education is aimed at focusing on one field of veterinary medicine. In the United States, specialist veterinarians are certified by the American College of Veterinary Emergency and Critical Care (ACVECC) to provide the highest quality pet care in case of medical crisis. Almost all major cities have a number of ACVECC-certified veterinarians available.
What to Expect at an Emergency Animal Hospital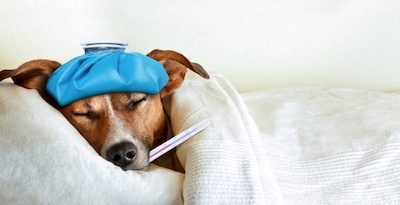 At an emergency vet, your pet will receive a full physical checkup from a specialized practitioner. The thorough exam is done to evaluate and then identify any other possible serious complications and internal injuries even when the problem is evident like a broken leg due to a car accident. The detailed physical examination covers many areas of the pet such as heart rate, breathing rate, temperature, gum color, hydration, mental state, ability to walk, abdomen, chest and many more.
The physical exam findings may trigger further diagnostic tests like blood work, urine analysis, x-rays, ultrasound, infectious diseases, parasites, and others. This full evaluation is intended to prepare an appropriate treatment plan based on the pet's condition, and the plan may entail hospitalization, surgery or discharge to go home with medications.
Common animal emergencies
As much as possible, if you see any of the symptoms below, you must contact your pet's veterinarian right away:
Difficulty in breathing
Loss of consciousness
Severe injury
Limping or indication of pain, which could mean broken bones
Tenderness or localized change in color, which indicates
trauma
Inability to urinate
Abdominal abnormality such as bloating, loss of appetite or
restlessness
Severe seizures
Severe vomiting
Notably, pets often tend to hide their pain a lot better compared to human beings thus making it a bit difficult to tell the full depth of the injury or the diseases affecting your pet.
General Costs of an Emergency Vet Clinic Visit in Gary
Although information by one pet insurance provider indicated an average cost ranging from $800 to $1,500 per visit across the country, the general charges of an emergency exam with necessary treatments and medications are about $300. However, the cost of an emergency vet visit varies highly based on the nature of the pet's condition. For instance, a severe condition where a pet requires hospitalization or a major surgery will increase charges fast while intensive care services may cost $4,000 or more.
It is also important to prepare in advance for the payment which often is due during treatment as this eases the process and enables timely treatment and care for the pet. A variety of pet insurance plans are available in the market from which pet owners can choose the most appropriate.
Some pet insurance plans cover some or all costs, and others cover routine care. Further, many pet insurance policies include a condition for proper care of pets and vaccination. One popular insurance plan is Care Credit option, a credit line used frequently for peoples' medical or dental expenses but which also offers medical coverage for pets. Another form is the traditional technique of setting aside small amounts of money on a monthly basis for an emergency fund.